Reconciliation News magazine informs and inspires readers with in-depth stories, opinions and interviews relevant to the reconciliation movement.
Published twice a year, in May and October, the magazine is distributed online and in print. Read over ten years of editions below. 
To receive future hard copy editions of the magazine, join the Reconciliation News mailing list.
Reconciliation News December 2014
This issue of Reconciliation News celebrates the 10 year partnership of the Indigenous Governance Awards with BHP Billiton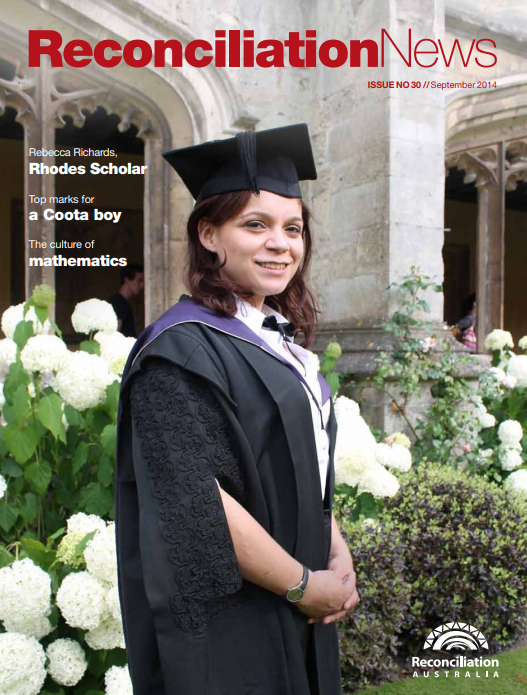 Reconciliation News September 2014
In this education-themed edition of Reconciliation News we farewell Leah Armstrong who will be stepping down after four amazing years as CEO of Reconciliation Australia.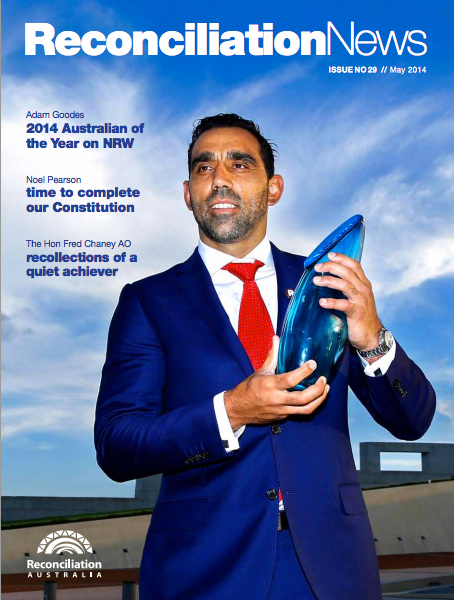 Reconciliation News May 2014
This edition reflects on the National Reconciliation Week theme, Let's walk the talk, an open invitation to everyone to turn their good intentions into action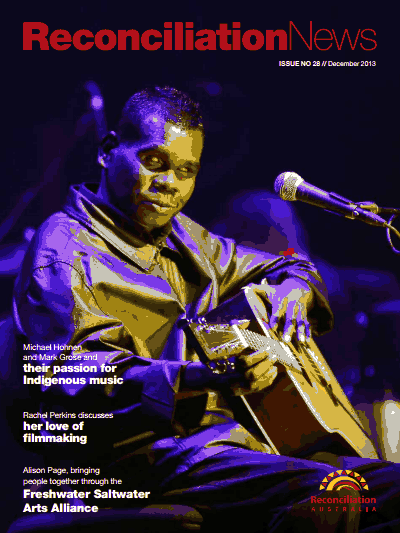 Reconciliation News December 2013
We've devoted this edition of Reconciliation News to the arts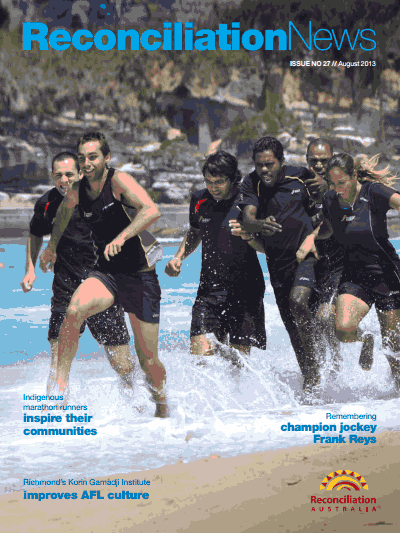 Reconciliation News August 2013
In this edition, we reflect on Australia's journey to Recognition, towards the day when Aboriginal and Torres Strait Islander peoples are recognised in the Constitution.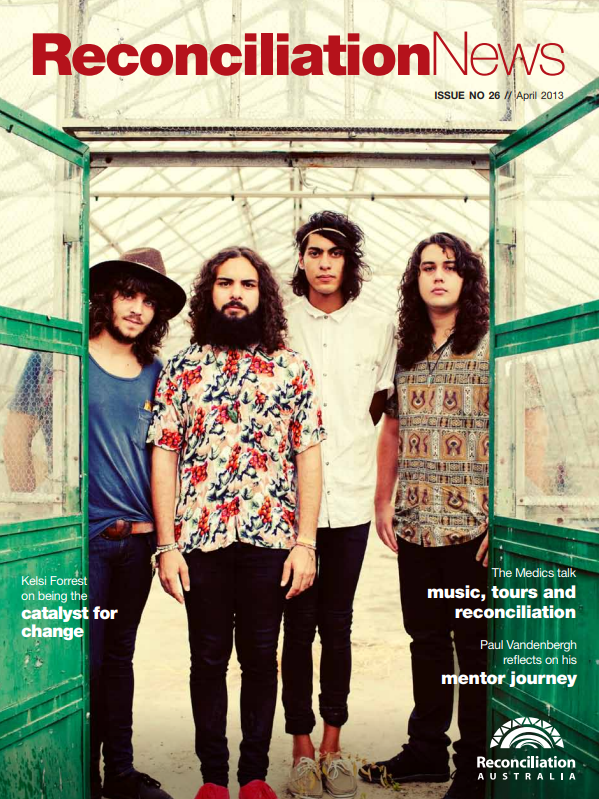 Reconciliation News April 2013
In this issue of Reconciliation News, we look at just how young people are becoming an integral part of reconciliation.