Reconciliation News magazine informs and inspires readers with in-depth stories, opinions and interviews relevant to the reconciliation movement.
Published twice a year, in May and October, the magazine is distributed online and in print. Read over ten years of editions below. 
To receive future hard copy editions of the magazine, join the Reconciliation News mailing list.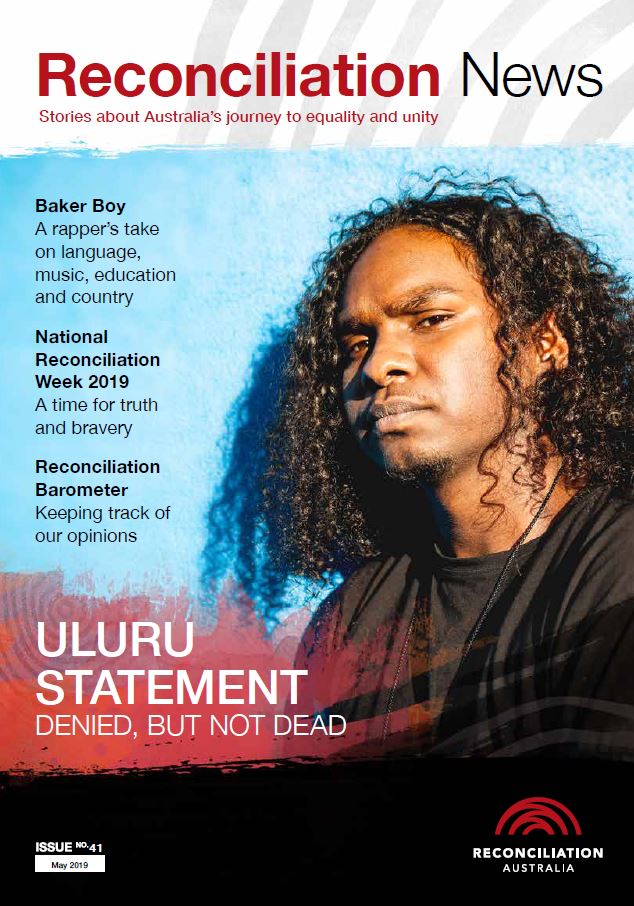 Reconciliation News May 2019
This edition of Reconciliation News explores the growing calls for a process of truth telling in Australia; a process where, for the first time, all Australians might collectively face and acknowledge the horrifying brutality of modern Australia's history.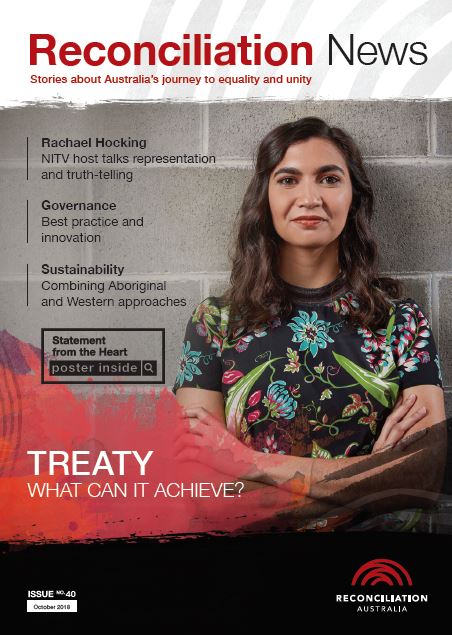 Reconciliation News October 2018
This edition focuses on self determination, and some of the great work being done by Aboriginal and Torres Strait Islander people and organisations to advance reconciliation.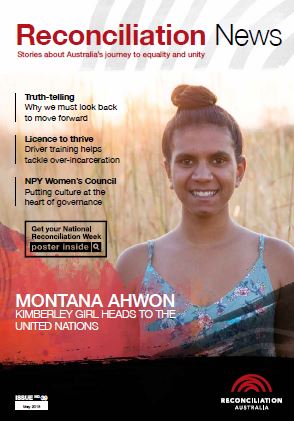 Reconciliation News May 2018
This edition of Reconciliation News features the role of truth-telling in reconciliation.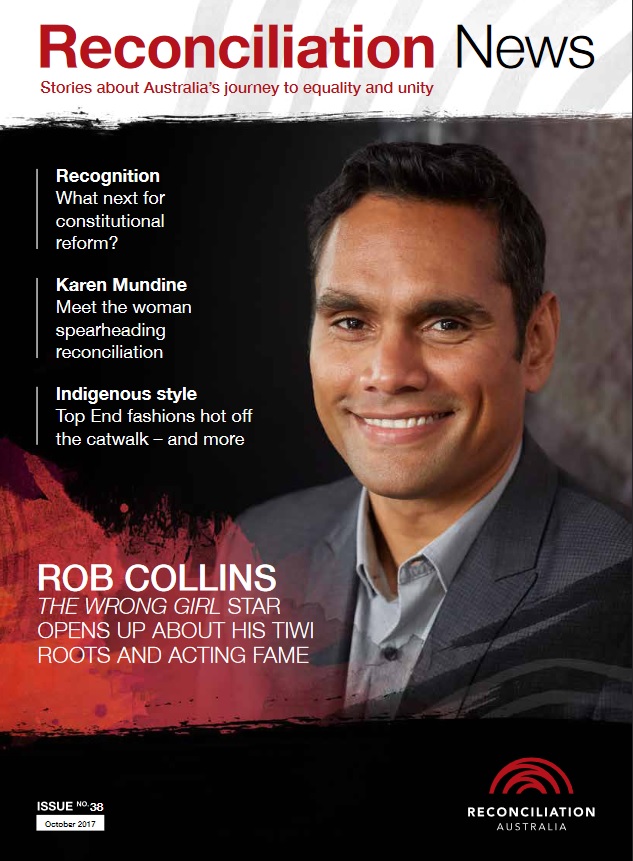 Reconciliation News October 2017
The October 2017 issue of Reconciliation News discusses the journey to constitutional recognition and considers the arguments as to why 26 January is not an appropriate date to celebrate.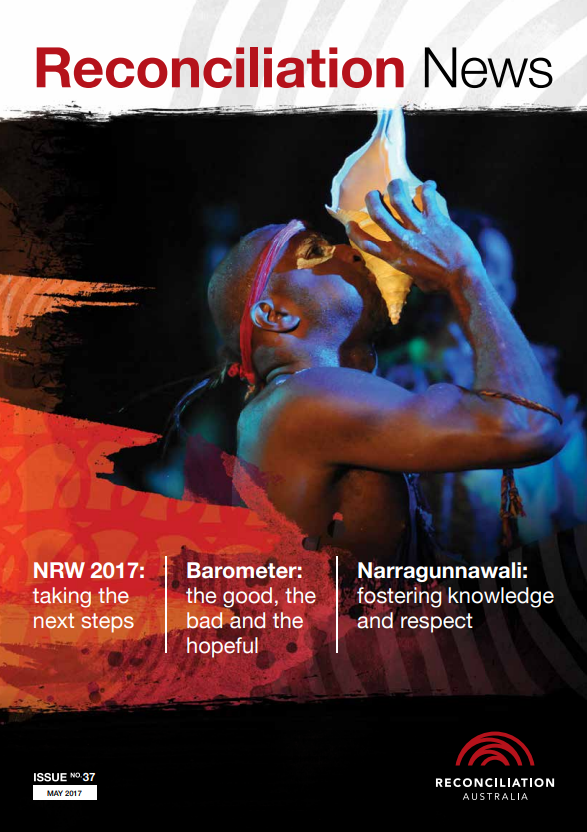 Reconciliation News May 2017
This edition focusses on National Reconciliation Week 2017 (NRW), as well as our Narragunnawali: Reconciliation in Schools and Early Learning program, and shares data from the recently measured Reconciliation Action Plan program.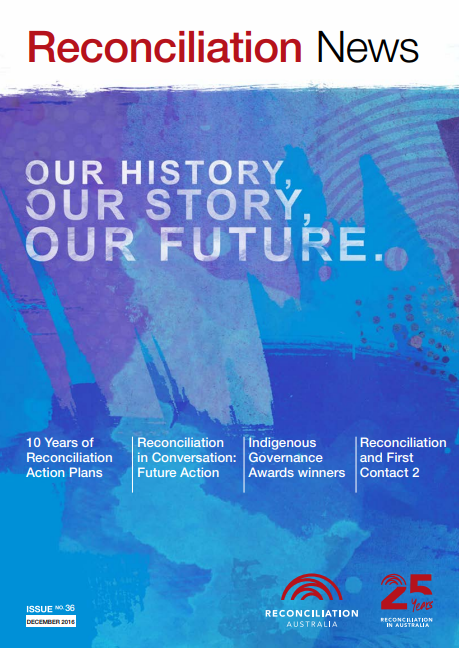 Reconciliation News December 2016
The theme for this year's National Reconciliation Week was Our History, Our Story, Our Future; this year marked 25 years of formal Reconciliation in Australia and we commemorated this by reflecting on the progress we have made in this journey.