Reconciliation News magazine informs and inspires readers with in-depth stories, opinions and interviews relevant to the reconciliation movement.
Published twice a year, in May and October, the magazine is distributed online and in print. Read over ten years of editions below. 
To receive future hard copy editions of the magazine, join the Reconciliation News mailing list.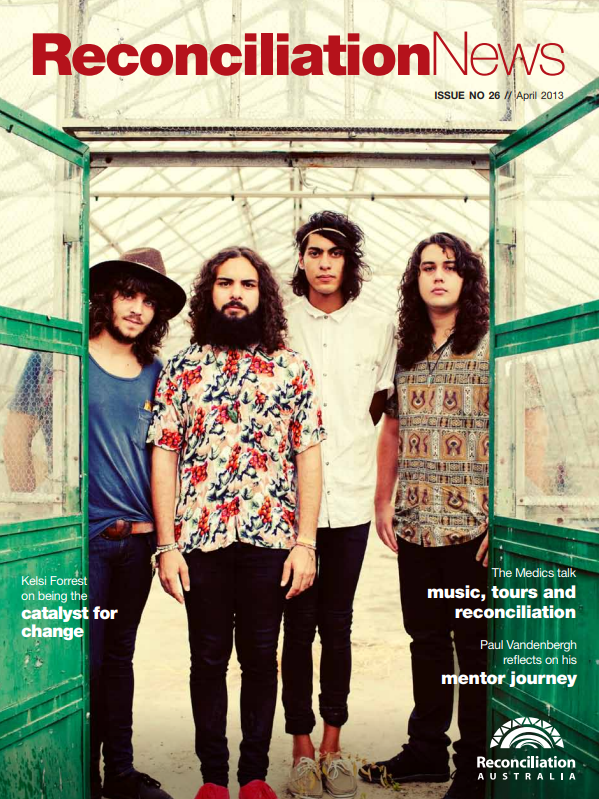 Reconciliation News April 2013
In this issue of Reconciliation News, we look at just how young people are becoming an integral part of reconciliation.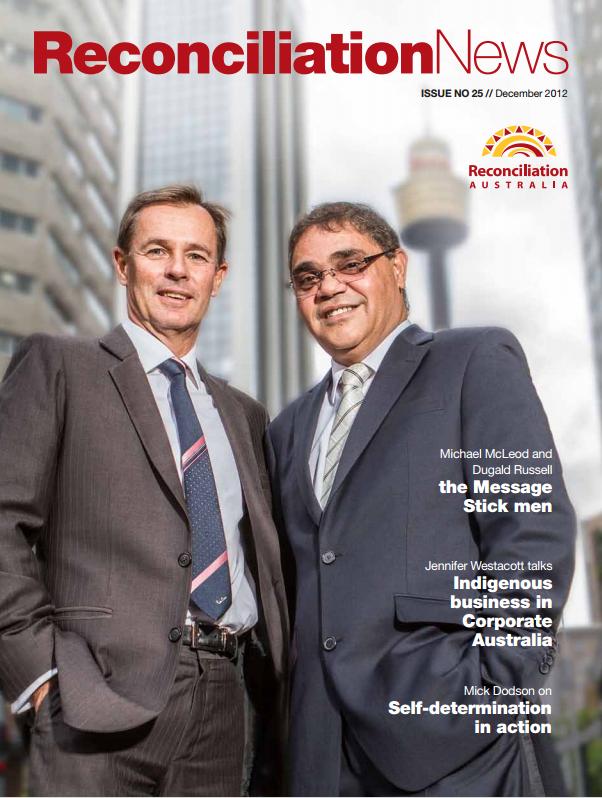 Reconciliation News December 2012
In this issue, we discuss the benefits of building relationships with Aboriginal and Torres Strait Islander organisations, and the success of the Indigenous Governance Awards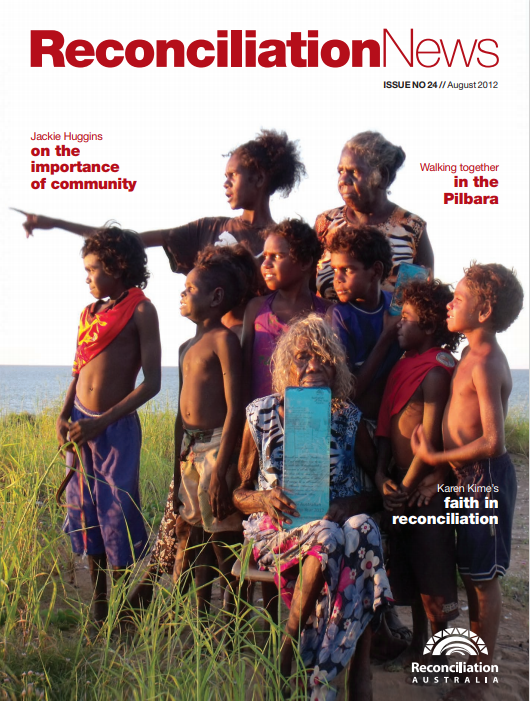 Reconciliation News August 2012
In this edition we look back on what was arguably our largest National Reconciliation Week ever with more than 600 registered events and hundreds of thousands of people taking part across the nation.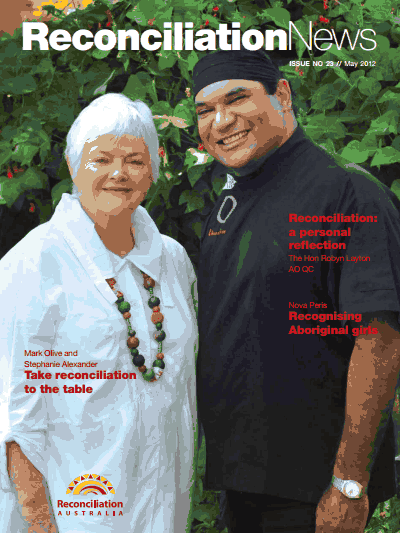 Reconciliation News May 2012
May 2012 saw a new-look Reconciliation News, as we moved to a magazine format with longer and more in-depth articles about reconciliation.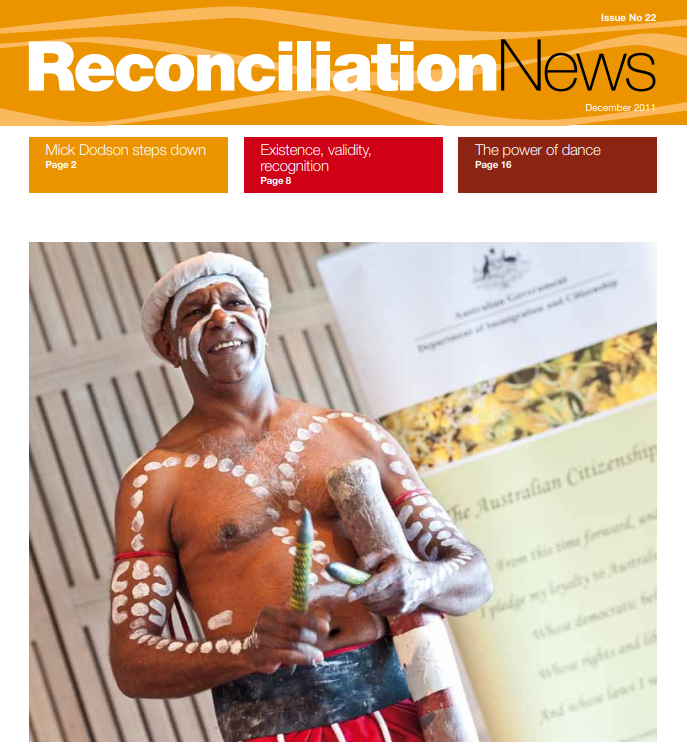 Reconciliation News December 2011
In this edition we farewell Professor Mick Dodson, who stepped down as the Chair of Reconciliation Australia and Mr Graham Evans from the Board of Directors. We congratulate News Limited, the first Australian print news organisation to develop its own Reconciliation Action Plan.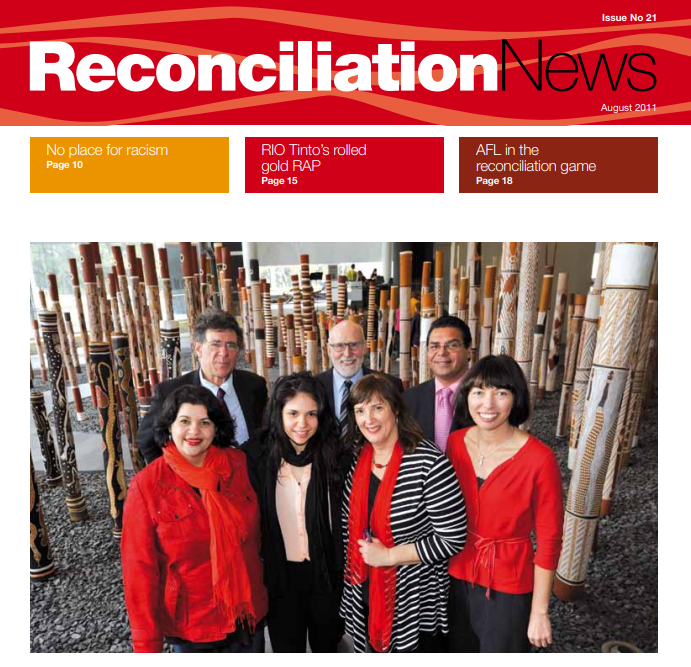 Reconciliation News August 2011
This edition of Reconciliation News reflects on National Reconciliation Week 2011 and the various events around the country which celebrated the occasion.