Reconciliation Australia was established in 2001 and is the lead body for reconciliation in the nation.
We are an independent not-for-profit organisation which promotes and facilitates reconciliation by building relationships, respect and trust between the wider Australian community and Aboriginal and Torres Strait Islander peoples.
Reconciliation Australia focuses on influencing organisations, people and policies. 
Our purpose is to inspire and enable all Australians to contribute to the reconciliation of the nation.
Our vision is for a just, equitable and reconciled Australia.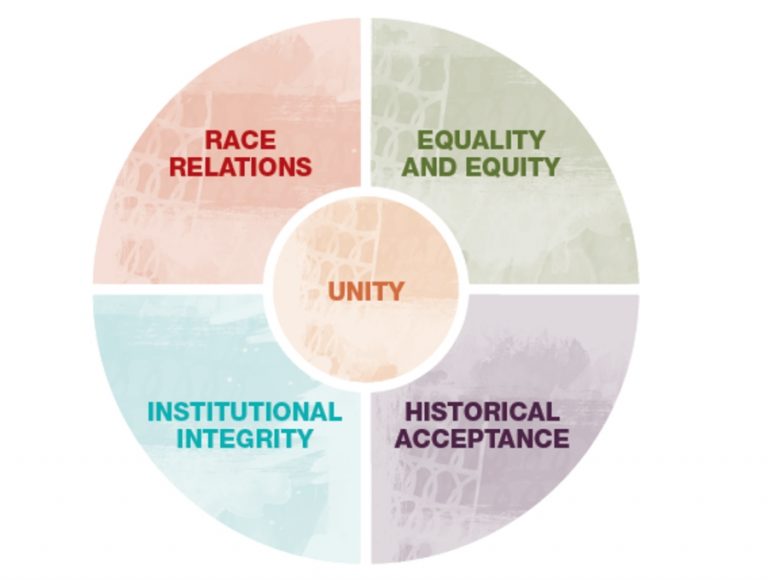 The five dimensions of reconciliation
Our vision of reconciliation is based on five interrelated dimensions: race relations, equality and equity, institutional integrity, unity and historical acceptance.
These five dimensions do not exist in isolation; they are interrelated and Australia can only achieve full reconciliation if we progress in all five.
Our work
Three program areas deliver services, resources and advice to support reconciliation action within Australian businesses, schools, community groups and government organisations—the Reconciliation Action Plan Program, the Narragunnawali: Reconciliation in Education program, and the Indigenous Governance Program.
Influencing people is conducted through a range of activities, using tools to educate, inform and engage all Australians on reconciliation, with National Reconciliation Week the flagship event.
Influencing policies involves advocacy to advance progress in the five dimensions, producing authoritative research to inform the national conversation, including through the State of Reconciliation in Australia Report and Australian Reconciliation Barometer.