Read our main research reports, organisational reports, Reconciliation News magazine, and other publications.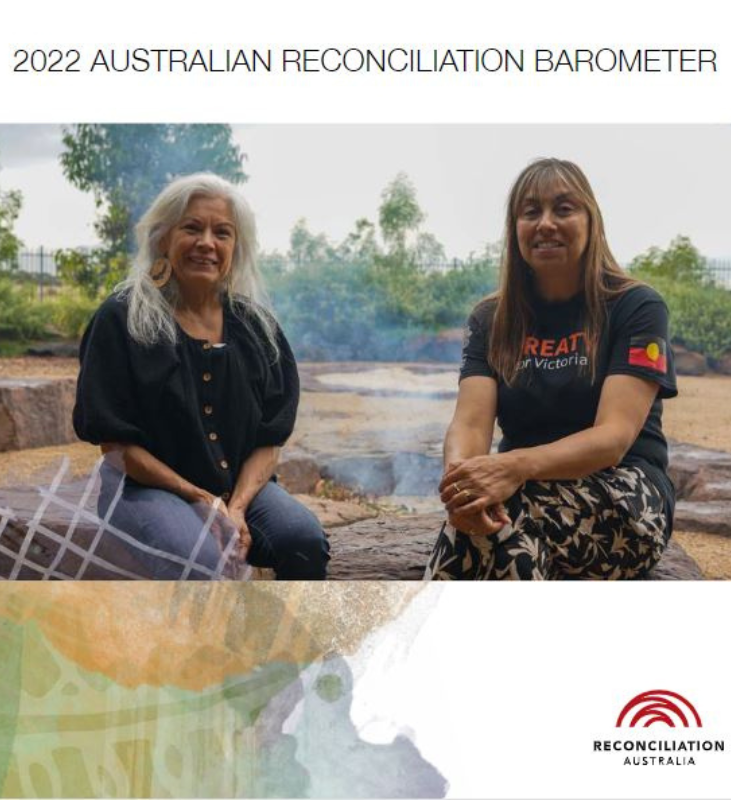 2022 Australian Reconciliation Barometer
The Australian Reconciliation Barometer (ARB) is a national research study that looks at the relationship between Aboriginal and Torres Strait Islander peoples and other Australians, and how perceptions affect progress towards reconciliation.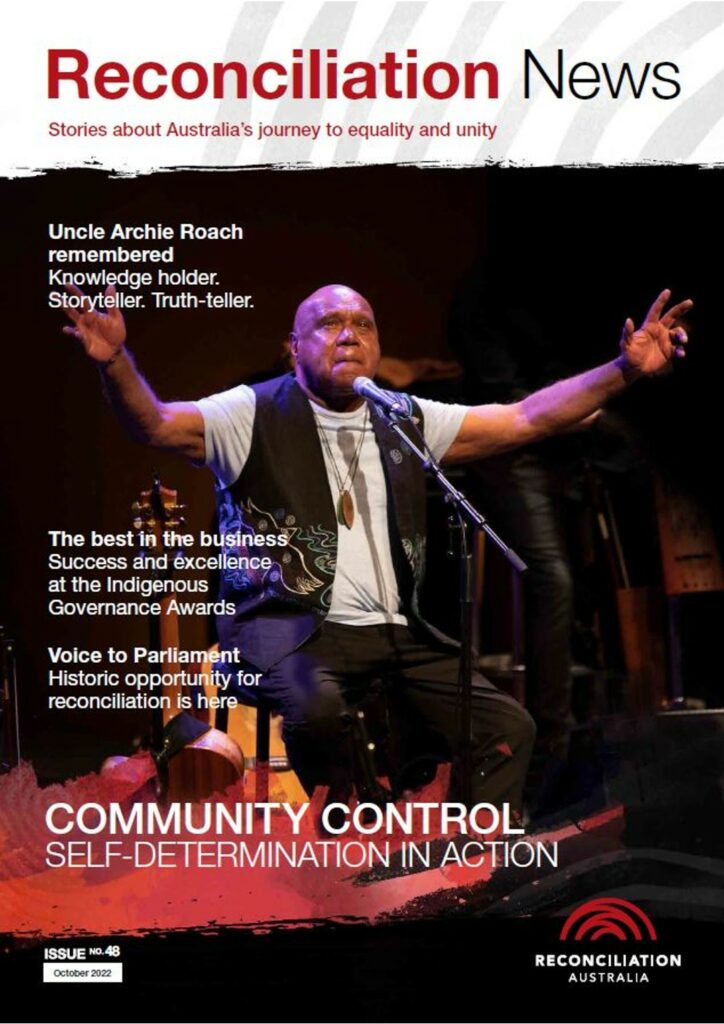 Reconciliation News October 2022
Edition 48 of Reconciliation News brings you stories of community-driven success, excellence and self-determination; in Indigenous-led organisations, sports, schools and in Government.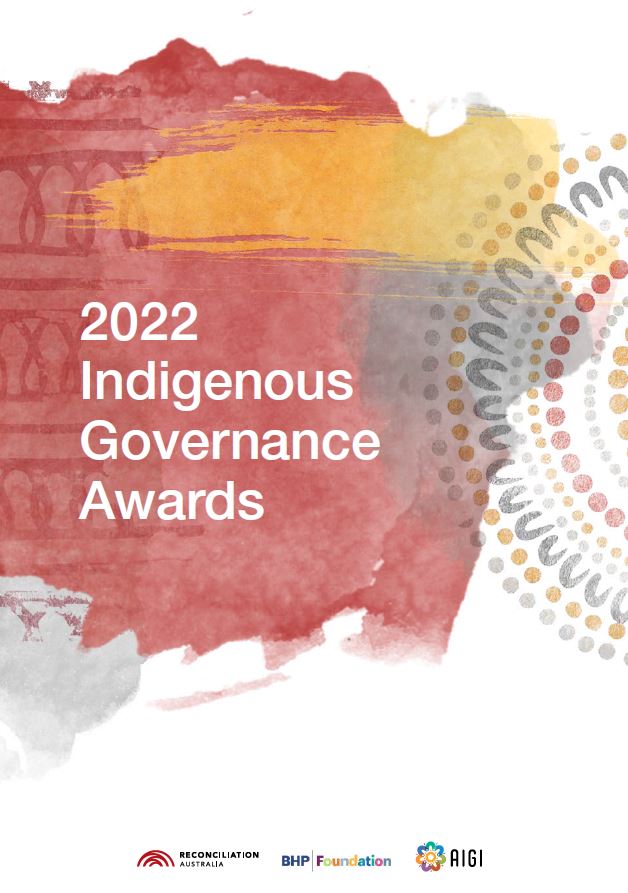 2022 Indigenous Governance Awards Information Booklet
The finalists and winners of the 2022 Indigenous Governance Awards were honoured for leading from community and culture. Learn about their stories and the judges' feedback.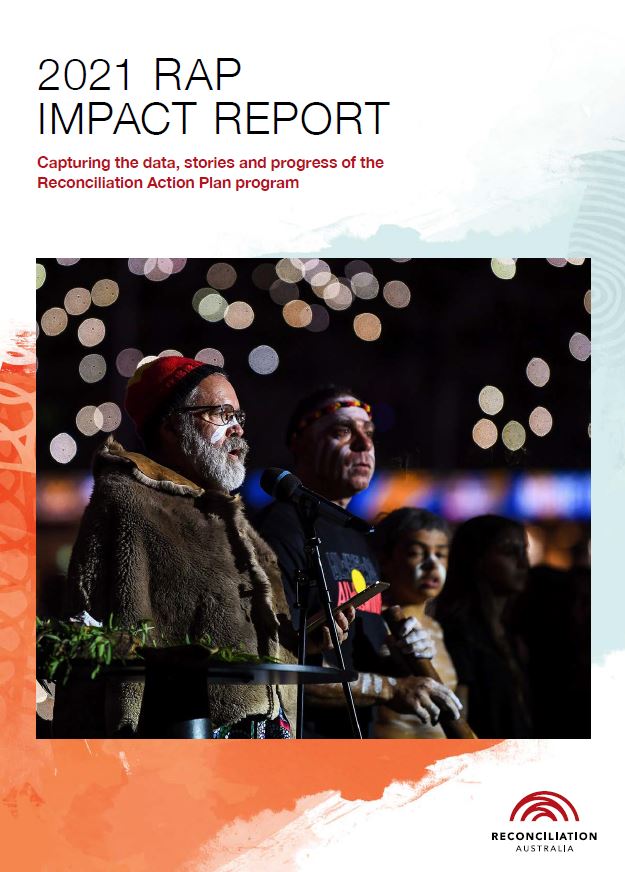 The 2021 RAP Impact Report shows the findings of the RAP Impact Measurement Questionnaire and the results of the new research tool, the Leadership Survey, for the 2021 financial year.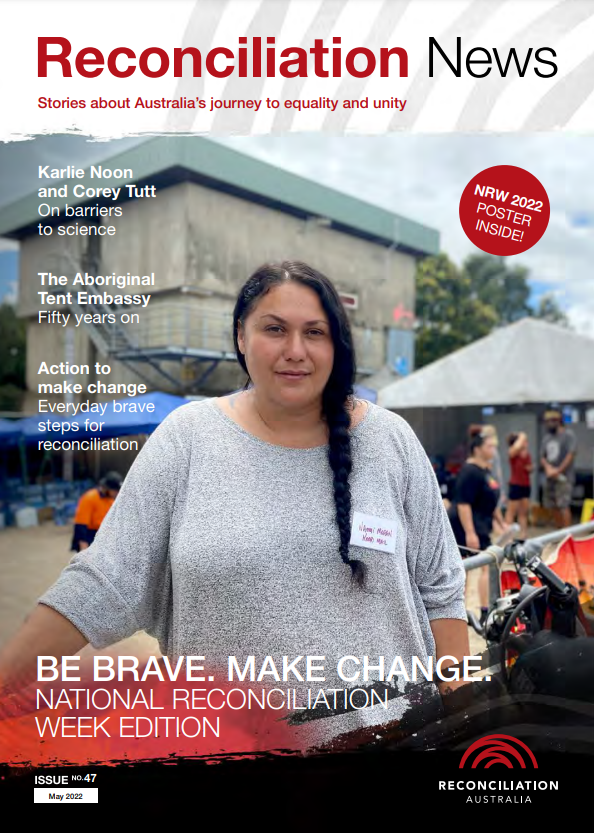 Reconciliation News May 2022
This National Reconciliation Week edition of Reconciliation News explores stories of courage, resilience and determination and urges us all to make change through brave action in our daily lives.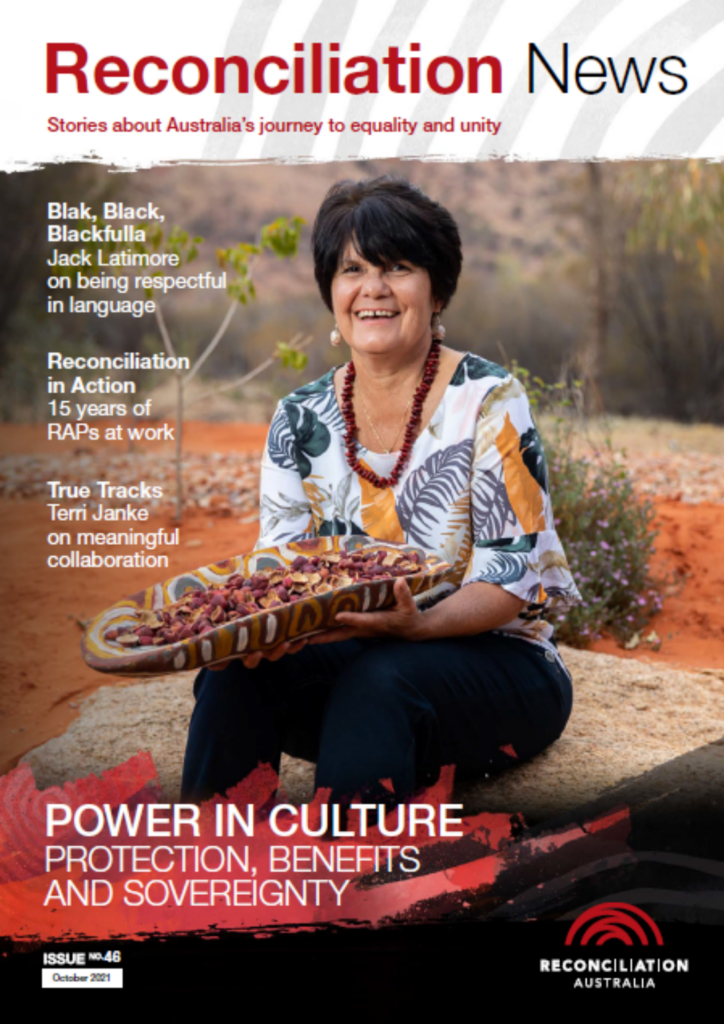 Reconciliation News October 2021
Read this edition of Reconciliation News focused on the importance of Aboriginal and Torres Strait Islander peoples' cultural empowerment, protection and rights and the meaningful relationships that develop as a result.