Voice to Parliament
Referendum 2023

Our date with history is Saturday 14 October. This is our chance to uplift Australia, to feel proud that we are a nation ready for reconciliation and justice for the First Peoples of this land.

Vote Yes for Australia's future.
Voices for Generations
During National Reconciliation Week 2023 more than 500 choirs and school groups came together to sing From Little Things Big Things Grow by Paul Kelly and Kev Carmody.

Check out some of the amazing choirs and school groups who contributed by sharing videos of their performances.
RAP Partner Statement of Support
150+ RAP organisations in strong support for Voice to Parliament.
There are few times in Australian history when such a diverse group of organisations representing some very disparate interests have come together to support a particular goal. Constitutional recognition and a greater say for First Nations peoples have been a central pillar of the reconciliation movement for decades.
We are an independent not-for profit organisation, the lead body for reconciliation in Australia. We promote and facilitate reconciliation by building relationships, respect and trust between the wider Australian community and Aboriginal and Torres Strait Islander peoples.
Reconciliation Action Plans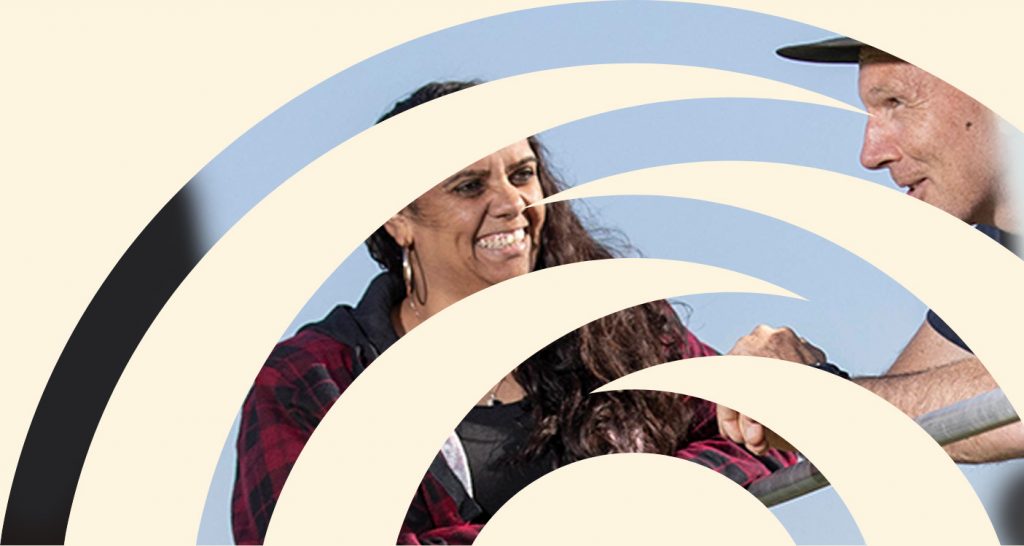 150+ RAP Organisations Support a 'Yes' Vote
New report shows impact of community truth-telling
Referendum 2023: Australia's date with history
National Reconciliation Week
Every year from 27 May to 3 June is National Reconciliation Week a time for all Australians to get involved in reconciliation.
Incorporating Acknowledgement of Country and Welcome to Country into meetings, gatherings, and events shows respect by upholding Aboriginal and Torres Strait Islander cultural protocols.