RAP conference
A First Nations Voice to Parliament protected by the Constitution is a key element of the Uluru Statement from the Heart.
Find out why we need a Voice, what's happened so far, and what you can do to take action.
Indigenous Governance Awards 202
The National Reconciliation Week theme for 2023, 'Be a Voice for Generations' urges everyone to act today for a more reconciled country.
Using your power, your words and your vote you can help create a better, more just Australia for all of us. 
We are an independent not-for profit organisation, the lead body for reconciliation in Australia. We promote and facilitate reconciliation by building relationships, respect and trust between the wider Australian community and Aboriginal and Torres Strait Islander peoples.
Reconciliation Action Plans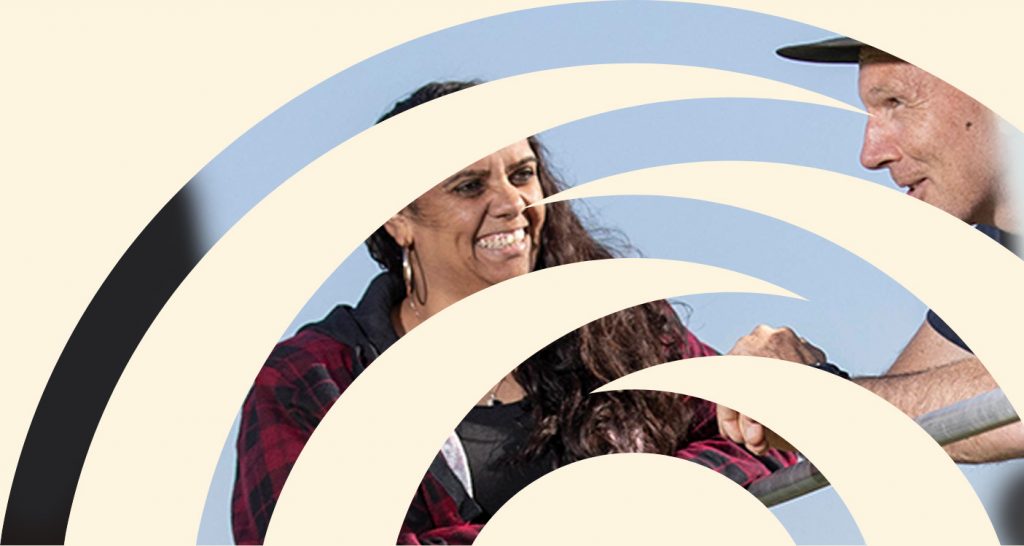 Stolen Generations Gathering for National Sorry Day
Look for a Book! Must read books by First Nations authors
National Reconciliation Week
Every year from 27 May to 3 June is National Reconciliation Week a time for all Australians to get involved in reconciliation.
Incorporating Acknowledgement of Country and Welcome to Country into meetings, gatherings, and events shows respect by upholding Aboriginal and Torres Strait Islander cultural protocols.