Reconciliation News magazine informs and inspires readers with in-depth stories, opinions and interviews relevant to the reconciliation movement.
Published twice a year, in May and October, the magazine is distributed online and in print. Read over ten years of editions below. 
To receive future hard copy editions of the magazine, join the Reconciliation News mailing list.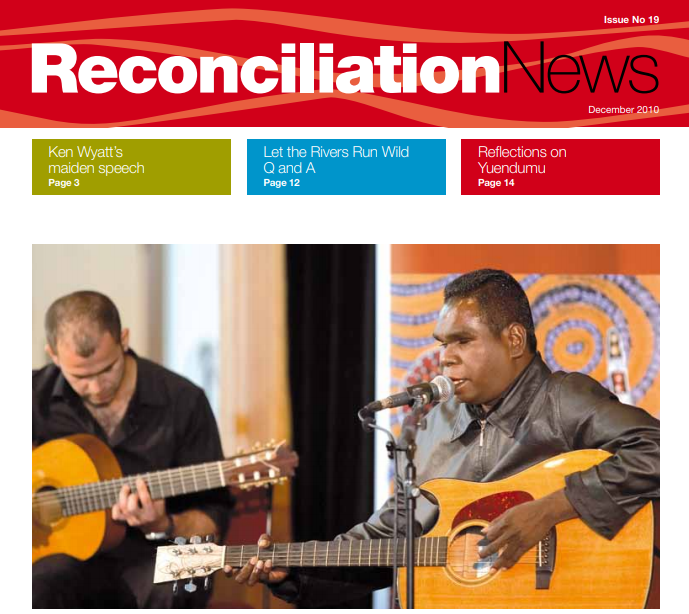 Reconciliation News December 2010
In this edition of Reconciliation News we celebrate our 200th registered Reconciliation Action Plan, this milestone comes only four years from the start of our RAP program.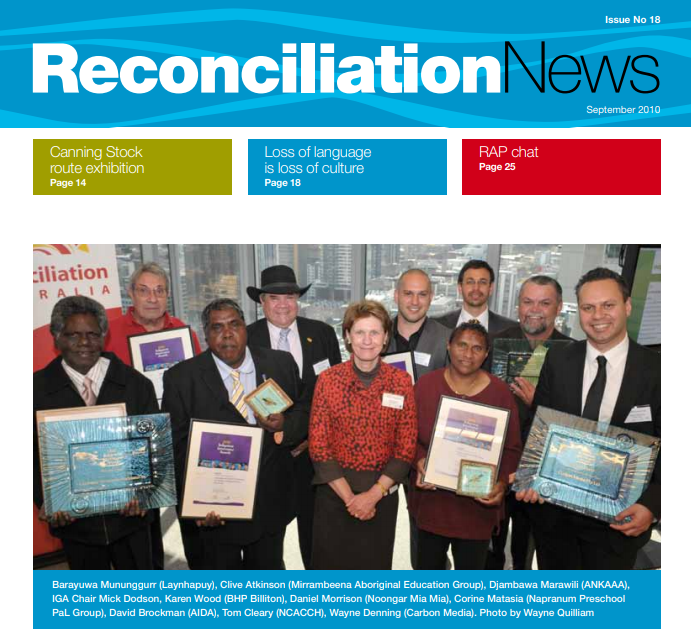 Reconciliation News September 2010
The 18th edition of Reconciliation News welcomes Reconciliation Australia's first Indigenous Chief Executive, Leah Armstrong, as well as several new board members.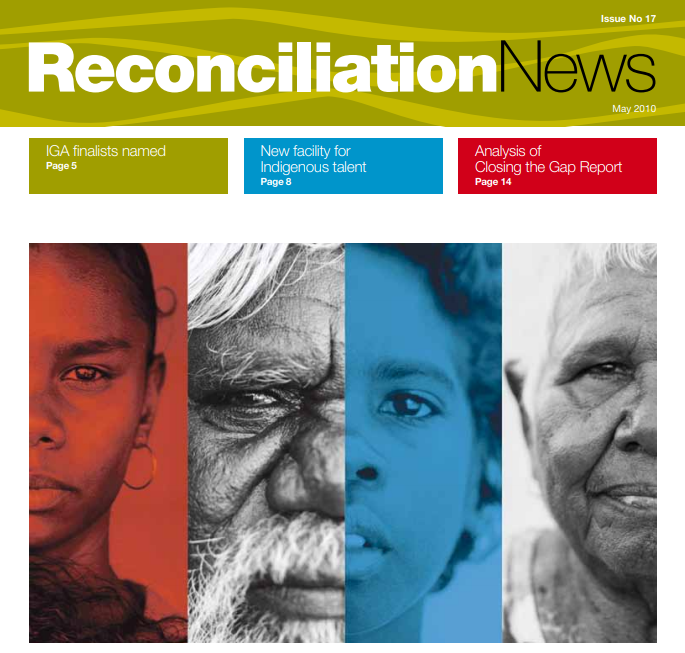 Reconciliation News May 2010
10 years on from the 2000 Bridge walks, what steps have we taken towards Reconciliation in Australia? This edition of Reconciliation News examines our past and looks to our future by considering the 2010 theme, Let's see it through.