In this edition we look back on the year that was and celebrate the momentous steps taken towards reconciliation in 2010.
In this edition, you'll read about:
The maiden speech of Ken Wyatt, the first Indigenous member of the Australian Parliament's House of Representatives.
Bright prospects ahead for young Indigenous university graduates.
Big business bridging the gap; research shows spike in company based Indigenous engagement initiatives
Let the rivers run wild? What is the Wild Rivers Act and why is it so controversial?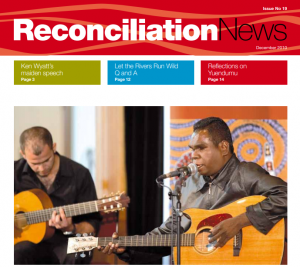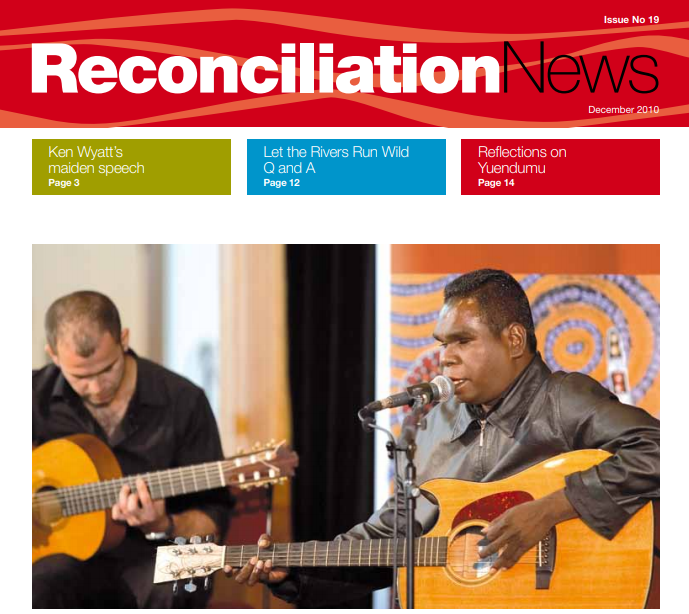 Reconciliation News December 2010 File size: 536 KB