Reconciliation News magazine informs and inspires readers with in-depth stories, opinions and interviews relevant to the reconciliation movement.
Published twice a year, in May and October, the magazine is distributed online and in print. Read over ten years of editions below. 
To receive future hard copy editions of the magazine, join the Reconciliation News mailing list.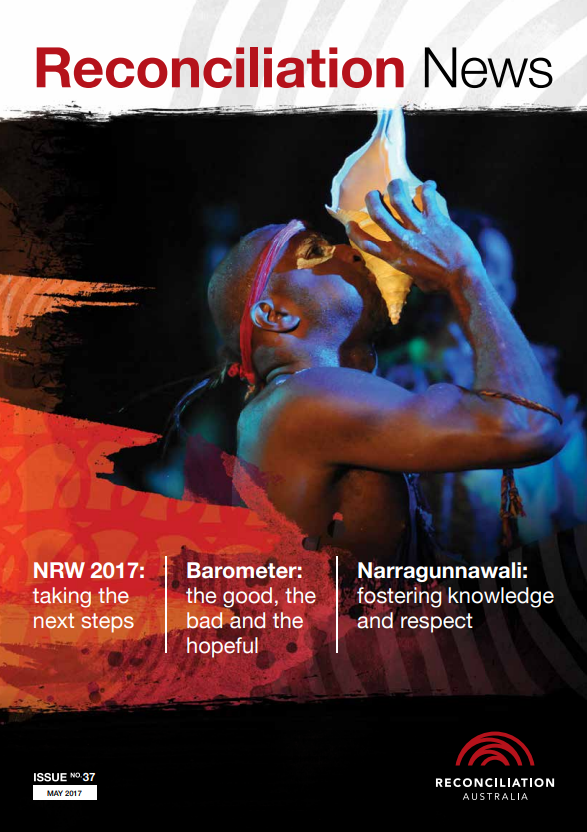 Reconciliation News May 2017
This edition focusses on National Reconciliation Week 2017 (NRW), as well as our Narragunnawali: Reconciliation in Schools and Early Learning program, and shares data from the recently measured Reconciliation Action Plan program.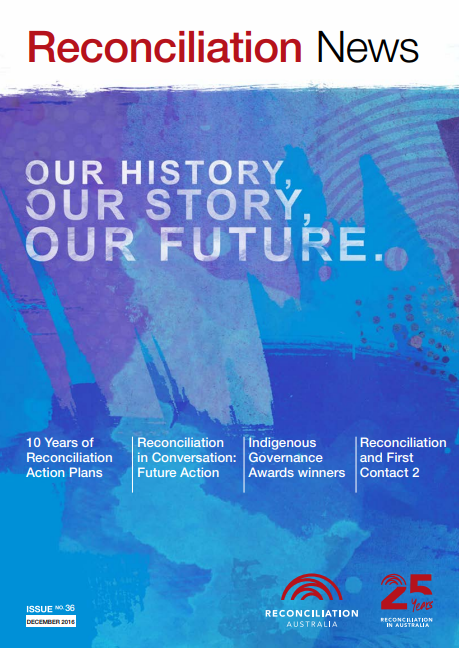 Reconciliation News December 2016
The theme for this year's National Reconciliation Week was Our History, Our Story, Our Future; this year marked 25 years of formal Reconciliation in Australia and we commemorated this by reflecting on the progress we have made in this journey.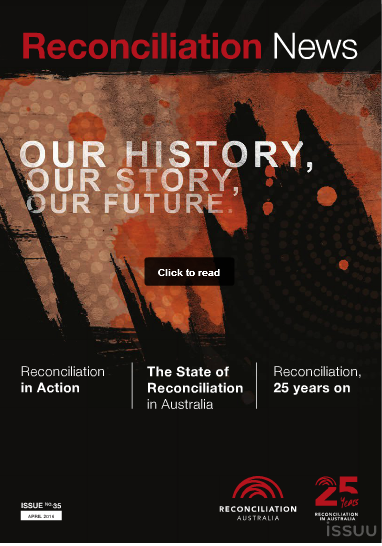 Reconciliation News April 2016
This edition arrives with a new look and feel which reflects this brand essence and reflects on 2016 National Reconciliation Week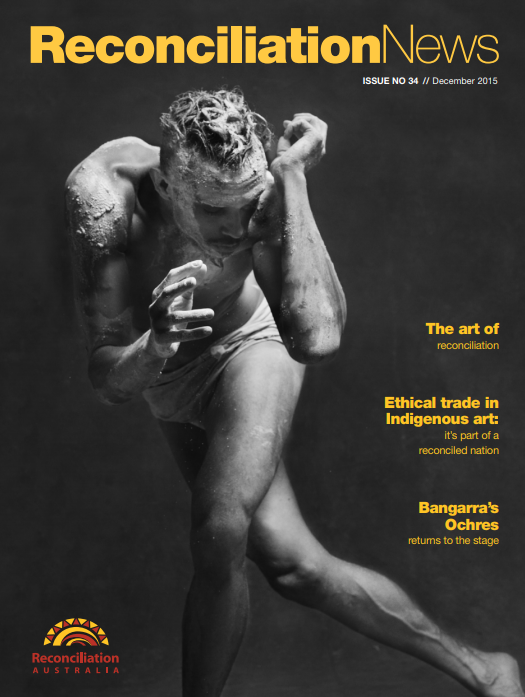 Reconciliation News December 2015
This edition of Reconciliation News explores how the arts can be used as a powerful tool to build reconciliation and create real change.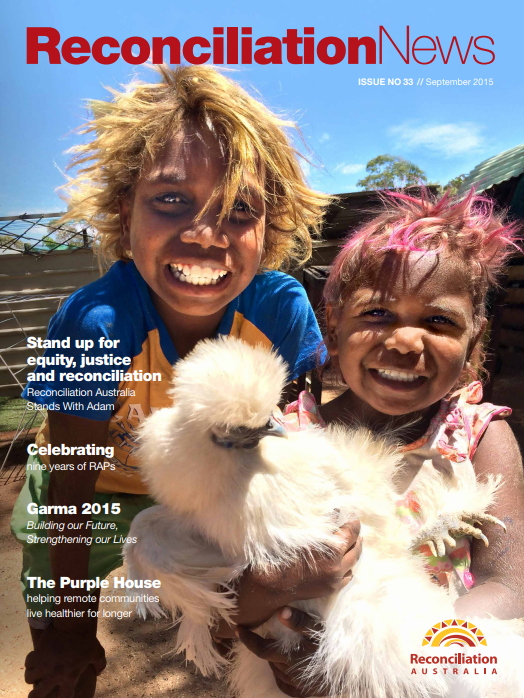 Reconciliation News September 2015
This edition of Reconciliation News shines a light on the great work organisations and individuals are doing to improve health outcomes for Aboriginal and Torres Strait Islander peoples.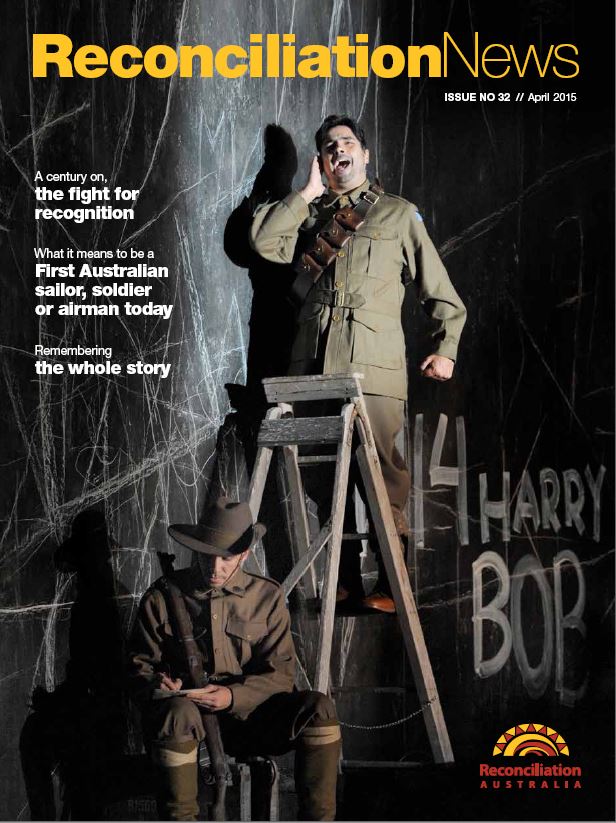 Reconciliation News April 2015
This issue of Reconciliation News celebrates Aboriginal and Torres Strait Islander peoples' contribution to our nation's military efforts—by bringing together a collection of stories spanning 100 years.