Edition 34 reflects on the year that was, we celebrated 25 years of the formal reconciliation process in Australia and the 15th anniversary of Reconciliation Australia.
In this edition, you'll read about:
National Reconciliation Week 2016 'Our History, Our Story, Our Future'
Reconciliation in Conversation form: progressing reconciliation to the next generation.
10 years of Reconciliation Action Plans – respect, relationships and opportunities
Indigenous Governance Award Winners announced
Reconciliation and First Contact 2 – Challenging preconceptions and stereotypes about Aboriginal and Torres Strait Islander people that are slowing our progress towards reconciliation.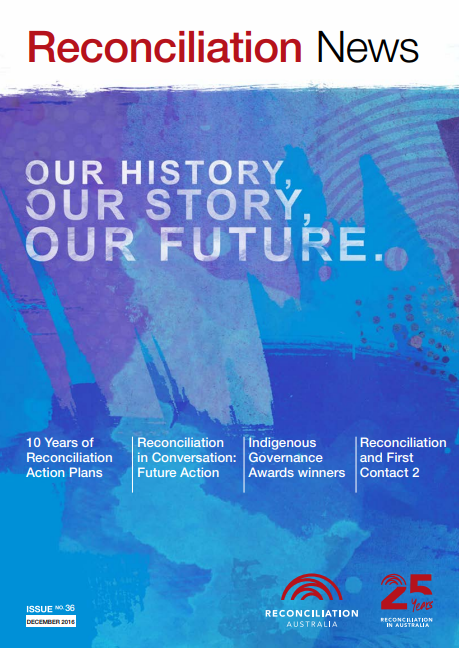 Reconciliation News December 2016 File size: 575 KB