This edition discusses findings of the second Australian Reconciliation Barometer, which showed relationships between Aboriginal and Torres Strait Islander peoples and non-Indigenous Australians were improving. We also announced singer Jimmy Little as the 'face' of National Reconciliation Week 2011, themed Let's Talk Recognition.
In this edition, you'll read about:
2010 Australian Reconciliation Barometer find relationships are improving but trust between Indigenous and non-Indigenous Australians remains low
Let's Talk Recognition – Dr Jimmy Little, the of National Reconciliation week 2011
Hats of for the hoodies – The Australian Indigenous Mentoring Experience (AIME) break down the program ahead of National Hoodie Day this July.
NITV to expand its service launching Australia's first half hour Indigenous News service.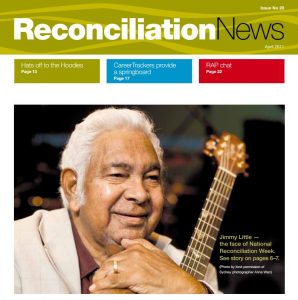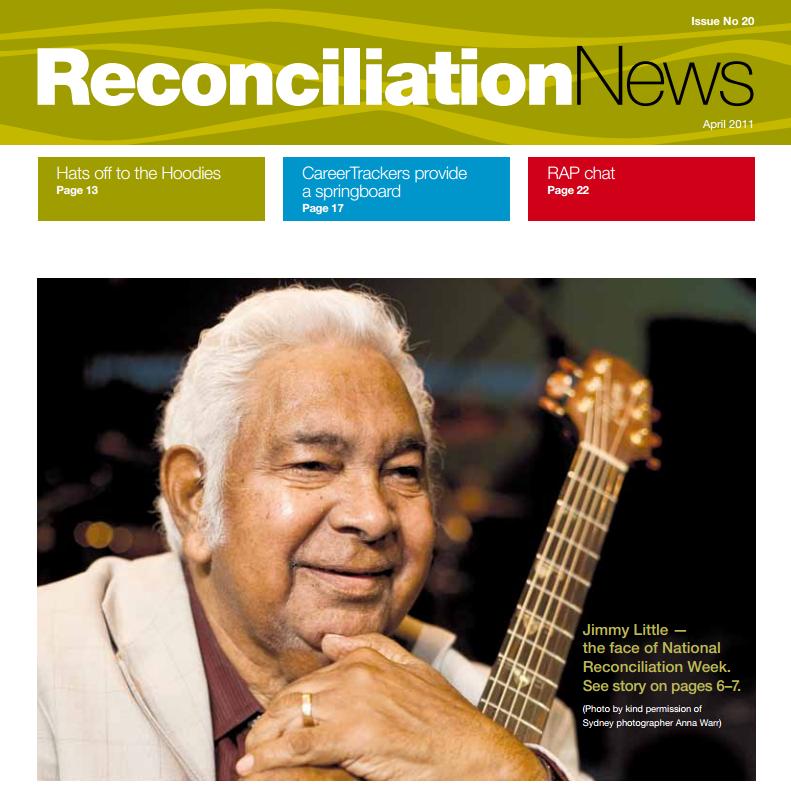 Reconciliation News April 2011 File size: 72 KB