Edition 47 of Reconciliation News brings you stories of courage, determination and resilience to reflect on the 2021 theme, Be Brave. Make Change. The theme is a challenges all Australians to consider how they can Be Brave, and tackle the unfinished business of reconciliation so we can Make Change, for the benefit of all Australians.
Stories include:

Actions to make change – Ready to take braver steps towards a reconciled Australia? Take these actions with you everyday, not just National Reconciliation week.
Karlie Noon and Corey Tutt: Barriers that stop First Nations people from getting into science.
A short history of the Aboriginal Tent Embassy: An indelible reminder of unceded sovereignty.
30 years on from Mabo.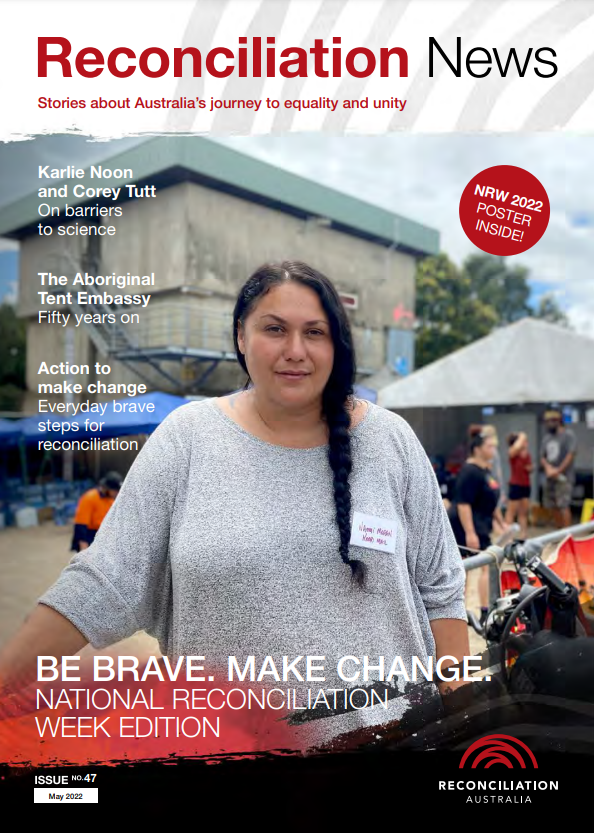 Reconciliation News May 2022 File Size: 6MB