Edition 33 welcomes Bill Lawson to the Reconciliation Australia Board of Directors, Bill has committed himself to Aboriginal and Torres Strait Islander issues for the last 15 years and we look forward to working with him.
In this edition, you'll read about:
Reconciliation Barometer shows evidence of goodwill – Education a key driver in shifting negative attitudes.
Australia stands with Adam: Australians of all show what the spirit of reconciliation is truly about.
Garma – Building our future, strengthening our lives
Reconciliation Action Plan program turns nine
Inclusion and diversity: Paving the way at pre-school
Growing our doctors: We need more Aboriginal and Torres Strait Islander doctors to improve health and life outcomes of Indigenous communities.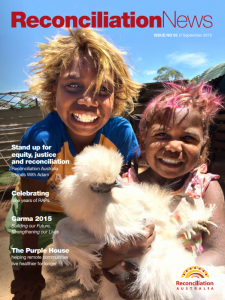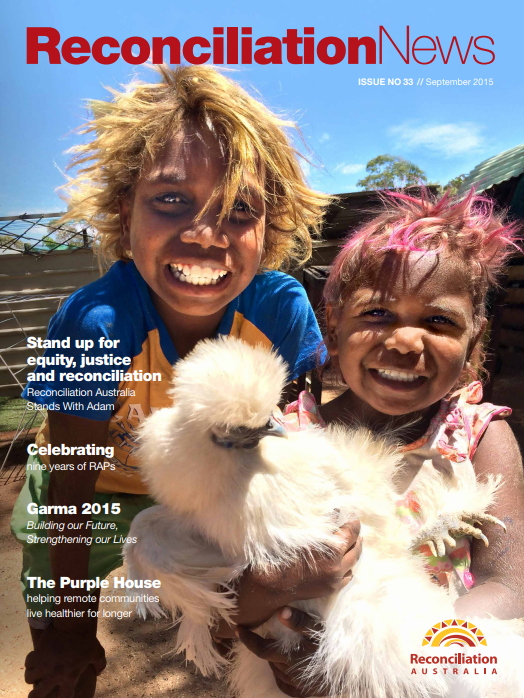 Reconciliation News September 2015 File size: 836 KB