Read our main research reports, organisational reports, Reconciliation News magazine, and other publications.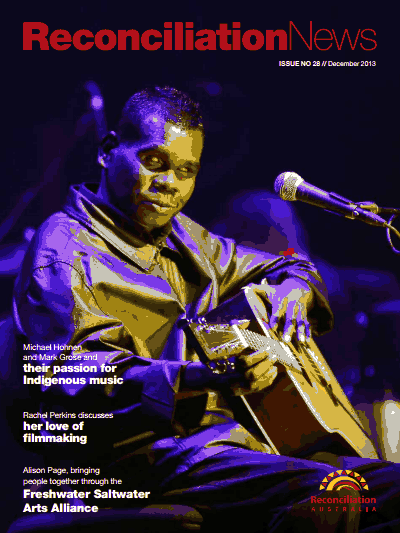 Reconciliation News December 2013
We've devoted this edition of Reconciliation News to the arts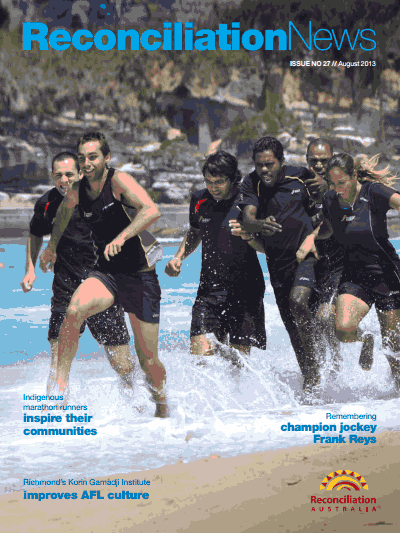 Reconciliation News August 2013
In this edition, we reflect on Australia's journey to Recognition, towards the day when Aboriginal and Torres Strait Islander peoples are recognised in the Constitution.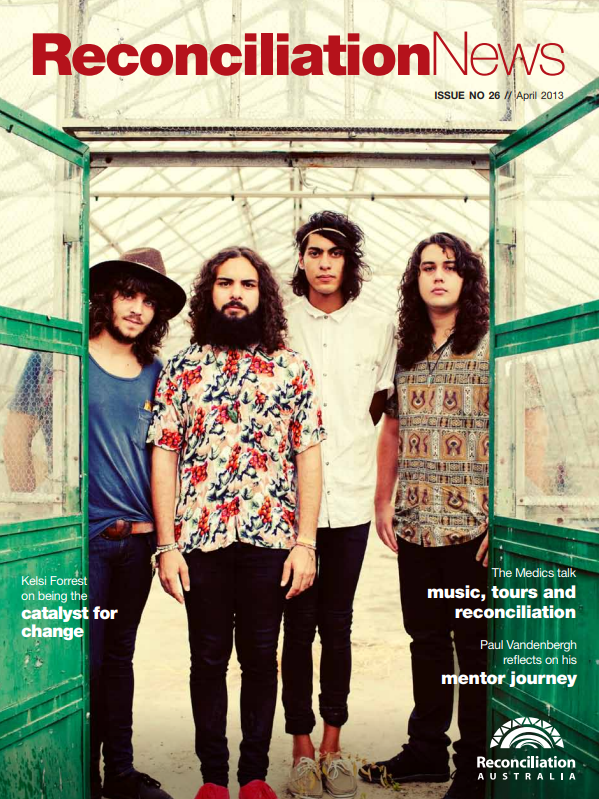 Reconciliation News April 2013
In this issue of Reconciliation News, we look at just how young people are becoming an integral part of reconciliation.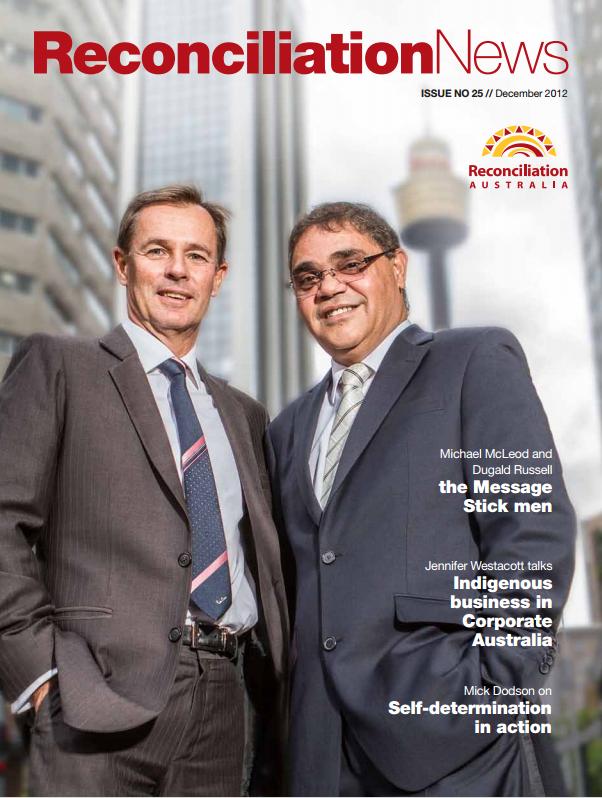 Reconciliation News December 2012
In this issue, we discuss the benefits of building relationships with Aboriginal and Torres Strait Islander organisations, and the success of the Indigenous Governance Awards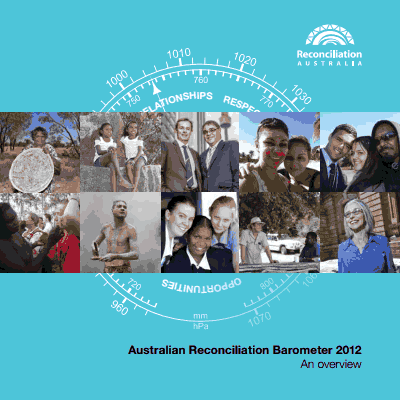 2012 Australian Reconciliation Barometer
This 2012 edition is the third Barometer, following the initial two studies in 2008 and 2010. The Barometer provides a unique insight into the characteristics that make up our national self-image and goes further to examine how the overall national image compares with the image of Indigenous Australia.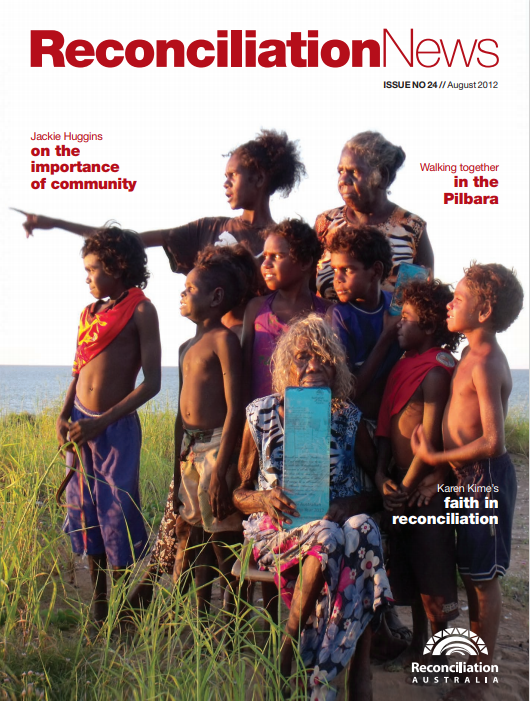 Reconciliation News August 2012
In this edition we look back on what was arguably our largest National Reconciliation Week ever with more than 600 registered events and hundreds of thousands of people taking part across the nation.