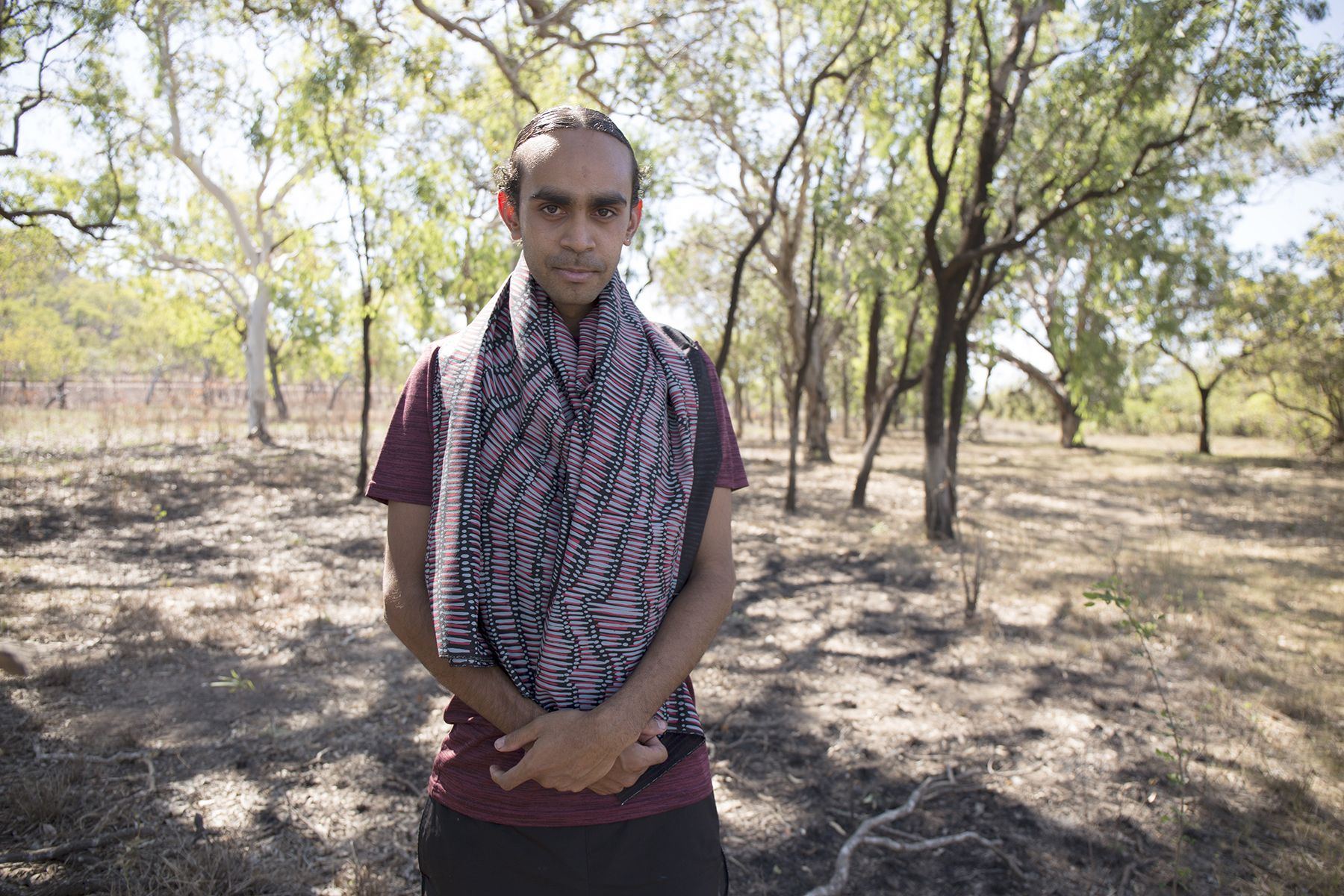 The Aboriginal and Torres Strait Islander fashion and textiles industry is booming, with fresh faces and even fresher designs appearing in our media feeds and in our shopping carts everyday. We sat down with the creative director of the inaugural National Indigenous Fashion Awards, Nina Fitzgerald, to chat about why fashion is such an integral thread in the weave of First Nations cultures.
COVID-19 measures meant the first ever National Indigenous Fashion Awards (NIFA) went live with the event version of a last-minute costume-change.
"We went from a physical gala to a full online broadcast production," said Nina Fitzgerald, the creative director of the awards.
"It was very exciting… and challenging."
This ability to adapt and reflect a particular moment in time is typical of the contemporary First Nations fashion and textiles industry.
Art, design, and adornment have always been a running thread of expression and connection in Aboriginal and Torres Strait Islander cultures, with techniques such as painting, weaving and carving being passed on from generation to generation. Today, First Nations fashion designers and creatives are adapting this legacy to the runway with style.
"Indigenous textiles tell the stories that tie First Nations people to this land since time immemorial, while being increasingly contemporary, vibrant, and fun", said Nina Fitzgerald.
"You see it with cultural adornment, a very traditional form of cultural expression and ceremony…but it's fashion."
The NIFAs celebrate and showcase the burgeoning innovation, diversity and ethical practices of Aboriginal and Torres Strait Islander artists and fashion designers.
"They were developed to become a really important part of capacity-building by providing focus on outstanding work and practice, supporting the growth of Indigenous artists and fashion creatives, and connecting winners to further resources and support," said Nina.
"[The nominees] are representing the resilience and adaptability of Aboriginal and Torres Strait Islander peoples and our cultures. We're always growing and evolving with the times."
The NIFAs help form part of the solution to the growing social demand for greater representation of cultural diversity as consumers become increasingly aware of the social, ethical, and environmental deficits in the mainstream fashion industry.
"The last couple of years First Nations textile and fashion design has been booming", said Nina.
"In 2019, more than 25 art centres were developing and selling textiles and more than 1500 people attended our annual Country to Couture fashion runway."
This recognition couldn't come too soon, as the Black Lives Matter movement has shone a light on racism in the Australian fashion industry, with campaigns like Pull Up For Change showing that clothes-lovers are looking for greater social accountability from their brands.
"In elevating all the stories and culture through fashion, it's bringing Aboriginal and Torres Strait Islander cultures into a positive light which challenges people's perceptions and educates them," said Nina.
"A particularly exciting part of fashion is young people. Indigenous art can be expensive, and so if you're a young person with no disposable income, you're not going to be able to engage with that, so fashion in a way is more accessible."
The NIFAs are a celebration of this, not only showcasing diversity, but the agency and expression that First Nations design and textiles can bring.
"Fashion is a vehicle for social change and activism, because fashion is a medium which transcends cultural boundaries – every person, every day, in every walk of life connects to fashion in some form, which I think is a very unique power that fashion has."