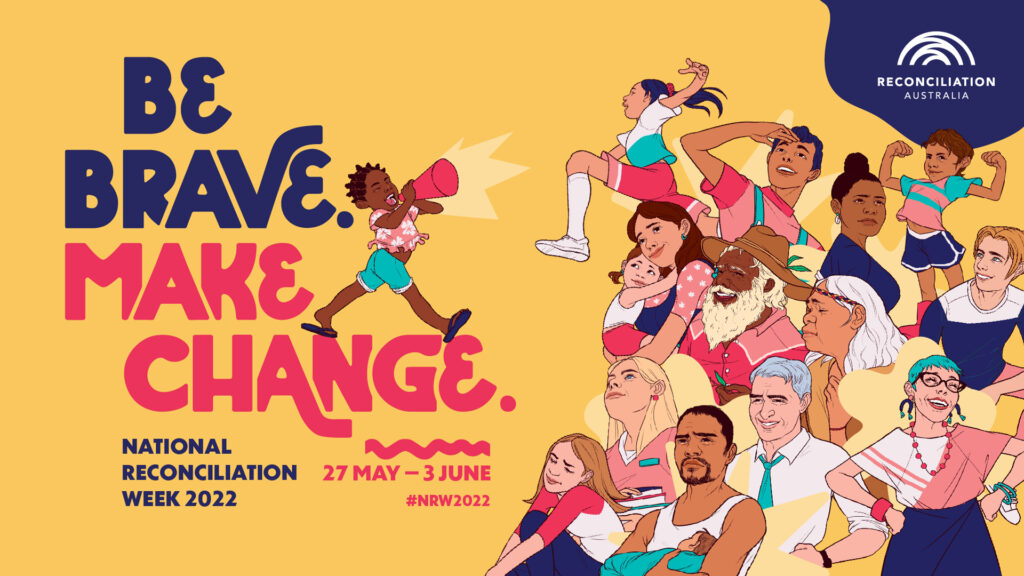 For over 25 years, National Reconciliation Week (NRW) has been a time for all Australians to reflect on what they can do to advance the reconciliation of the nation.
But reflection without action is not progress; it's stagnation. Consequently, this year's NRW theme, Be Brave. Make Change is a rallying cry to all reconciliation allies, accomplices, advocates and activists to dig deep, stay motivated and use the tools and education available to be brave while creating a more just and equitable Australia. Reconciliation remains unfinished business in this country.
Like all relationships, the one between Aboriginal and Torres Strait Islander and non-Indigenous peoples requires hard work, honesty and mutual trust, respect and understanding. And it requires us to bravely come together to make our vision for reconciliation and real change for Aboriginal and Torres Strait Islander peoples a reality.
This theme builds on last year's, More than a word. Reconciliation takes action, which encouraged us all to move from safe to brave on action for reconciliation, and the response, engagement and commitment from supporters was overwhelming.
This year we are asking everyone to make change beginning with brave actions in their daily lives – where they live, work, play and socialise. Check out the Actions to Make Change on page 10 for ideas on what you can get started on today. And to download resources, attend an event and much more, head to: nrw.reconciliation.org.au
The above is an excerpt from Reconciliation News – May 2022.
Read the full article online in the latest edition of Reconciliation News. 
This edition of Reconciliation News is all about the importance of Aboriginal and Torres Strait Islander peoples' cultural empowerment, protection and rights. Download the full PDF or read the full edition online.