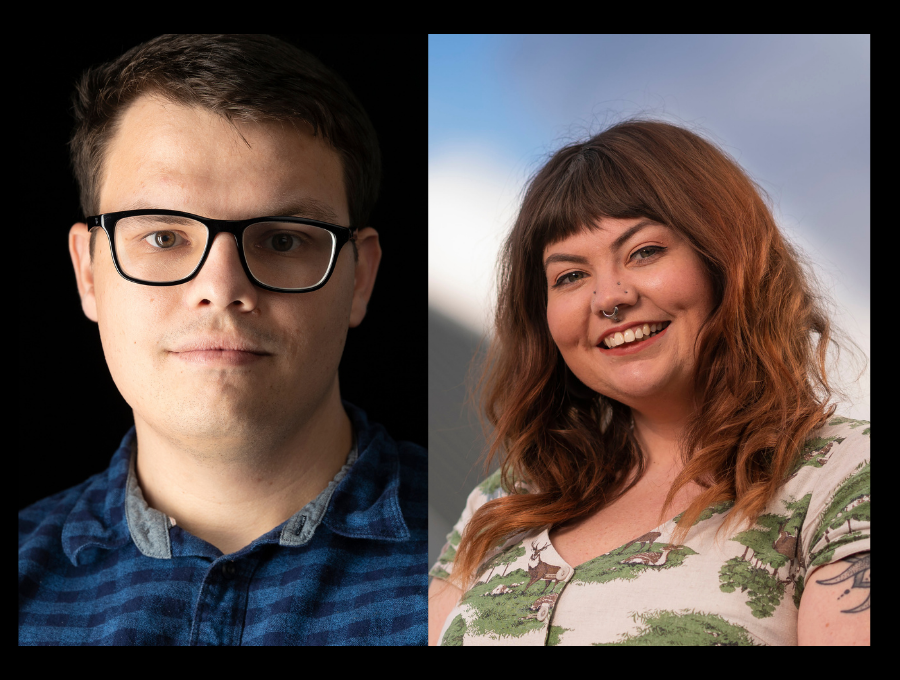 L-R: Corey Tutt (Photo: University of Sydney) and Karlie Noon (Photo: ANU, Lannon Harley).
By Ivy Shih for ABC Science's CosmicVertigo.
Homesick, Karlie was relieved to meet someone from her hometown. But things took a turn for the worse when the professor found out where she attended high school.
His enthusiasm quickly faded.
"He said in front of the whole class, 'Oh… you went to that school … that's in Vegemite village,'" Karlie recalls.
Karlie says "Vegemite village" is a racial slur used to describe the Aboriginal community in Tamworth. It was a crushing moment for Karlie, who was working five jobs to support herself through university and already struggling to fit into a system built for others.
Karlie Alinta Noon went on to become the first Indigenous student to obtain a Masters of Astronomy and Advanced Astrophysics in Australia. The Gomeroi yinarr astrophysicist is currently doing a PhD in astronomy at the Australian National University.
Like Karlie, Gamilaraay man Corey Tutt is a keen science communicator.
His love of science and reading began with a book about Australian reptiles and amphibians that was given to him as a kid by his "pop". The book was also an inspiration behind his charity Deadly Science, which provides science books to over 110 remote schools across Australia.
While Karlie and Corey have made science their calling, things could have been so different. They're worried the same barriers they had to overcome are preventing the next generation from breaking into, and thriving in, a career in science, technology, engineering, mathematics, or medicine (STEMM).
'Box' of restrictions makes it hard for some people
Karlie and Corey say there's a "box" of restrictions that makes it difficult for people who don't have the social or economic capital to pursue a career in science. This includes people from marginalised communities, low socioeconomic and Aboriginal and Torres Strait Islander backgrounds, and people who are culturally and linguistically diverse.
In 2016, just 0.5 per cent of Aboriginal and Torres Strait Islander people had a university STEMM qualification, compared with 5 per cent of the non-Indigenous population. Karlie and Corey's experiences give a glimpse into a system they say hasn't always been welcoming to people who don't fit the narrow definition of what a scientist should be.
The above is an excerpt from Reconciliation News – May 2022.
Read the full article online in the latest edition of Reconciliation News. 
This edition of Reconciliation News is all about the importance of Aboriginal and Torres Strait Islander peoples' cultural empowerment, protection and rights. Download the full PDF or read the full edition online.