At the end of July we lost a powerful voice of our nation, Archie Roach.
Knowledge holder, storyteller, truth-teller, and healer, for more than 30 years he sang and spoke the truth about his life and shone a light on our history, our present, and future.
At Reconciliation Australia, we hold a special memory of Uncle Archie when he took the stage at the Indigenous Governance Awards in early June 2022, keeping a long-standing commitment – despite his obvious ill health – to honour the achievements of the winners and finalists.
We will never forget his powerful, generous and compelling performance that night. He understood the power of music and storytelling to communicate, connect and heal and – through the Archie Roach Foundation – he was committed to helping others share their story to add to a stronger, more culturally respectful national story.
Through the foundation he produced concerts for kids inside youth detention centres, he supported Jessie Lloyd's 'Mission Songs' project, and created learning resources for schools based on his landmark stolen generations' song, 'Took the Children Away'.
Since 2019 the foundation has also supported an emerging artists award at the National Indigenous Music Awards, known as the NIMAs, as part of its focus on encouraging and uplifting young mob.
The 2022 NIMAs were enriched with passionate acknowledgements of the songman and concluded with an uplifting tribute when all performers took to the stage for a version of Uncle Archie's song, 'We Won't Cry' which did indeed lift all of our spirits high, '…up to the sky'. All performers – that is – except for the recipient of the Archie Roach Foundation Award for Emerging Artists, rapper DOBBY, aka Murrawarri and Filipino hip hop artist and composer Rhyan Clapham.
DOBBY instead delivered a heartfelt solo version of 'We Won't Cry' from his bedroom on Gadigal Country (Annandale) where he was confined by COVID-19, unable to attend the awards.
Here Rhyan Clapham shares his Archie stories and memories and what happened when he found out he had won the award.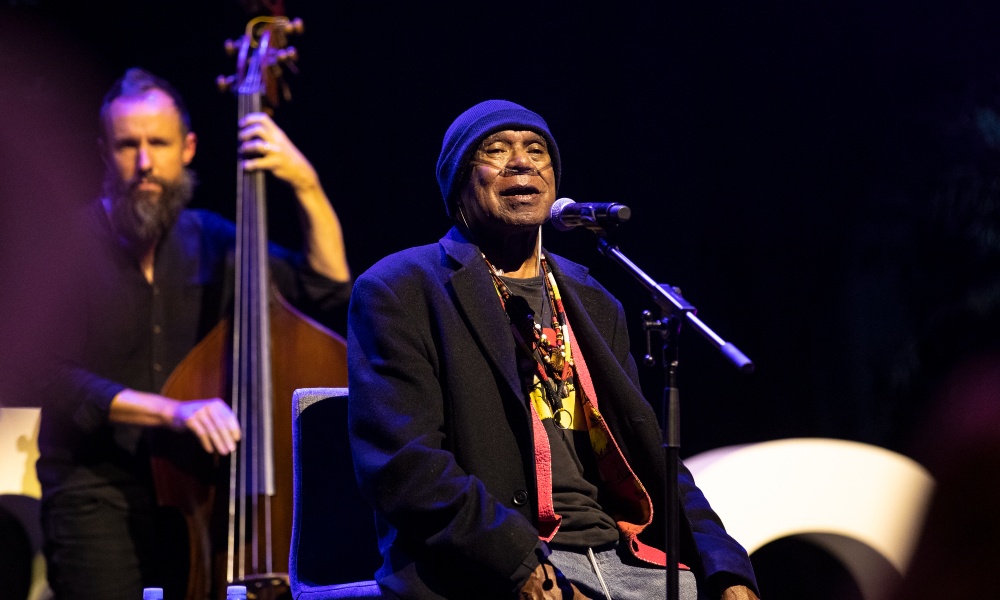 Uncle Archie Roach performing at the 2022 Indigenous Governance Awards, International Convention Centre, Gadigal Country. Photo: Joseph Mayers
Just before the NIMAs, my manager, Vyv, called me up and told me that I was receiving the Archie Roach Foundation Award.
I was just silent and overwhelmed and started welling up. It was a whirlwind of emotion, trying to figure out what it means, especially so soon after his passing.
It took me a few days to really understand how to receive that award spiritually as well as physically, because there are some huge implications that I don't take for granted and it goes right into my soul.
I took it as a responsibility, at the end of the day, to honour what Uncle Archie does as a songman.
In my eyes, he does things with his music that I'll never be able to understand how to do, but in my experience and my artistry I want to strive to continue that work of truth-telling, in whatever way that means for me.
So, the only way I knew how to say thank you for the award and to say thank you to the Foundation and thank you to Uncle Archie's family was to play 'We Won't Cry'. It was something that I wanted to do because we're still feeling it and I wanted to honour him in that way.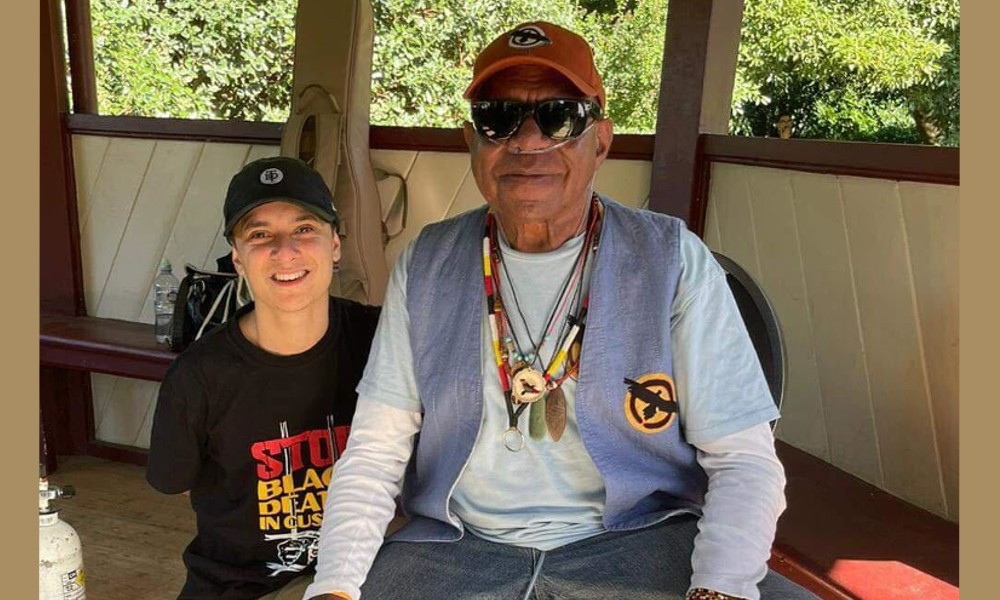 DOBBY aka Rhyan Clapham and Uncle Archie Roach at the Dhadjowa Foundation Fundraising Launch, 2021, Wurundjeri Country. Photo: Supplied.