Edition 22 celebrates Aboriginal and Torres Strait Islander success with the 2011 Deadly Awards, an event proudly sponsored by Reconciliation Australia. South Australian students eagerly discuss recognition at the Schools Congress, coordinated by Reconciliation South Australia.
In this edition, you'll read about:
Recognition drives reconciliation: continuing from our National Reconciliation Week theme we discuss why official recognition has the potential to drive positive change.
Deadly award winners at this year's Deadly Awards; showcasing the outstanding achievements of Aboriginal and Torres Strait Islander peoples in sport, music, arts, and the community
Students talk recognition; 185 participants from 21 different schools in South Australia were involved in a lively program focussed on kinship, discussing colonisation and recognition.
Garma 2011 a huge success; our co-chair Melinda Cilento writes about the power of dance.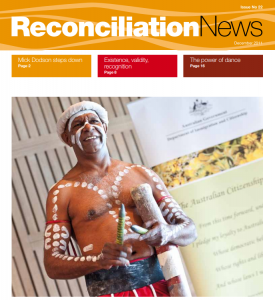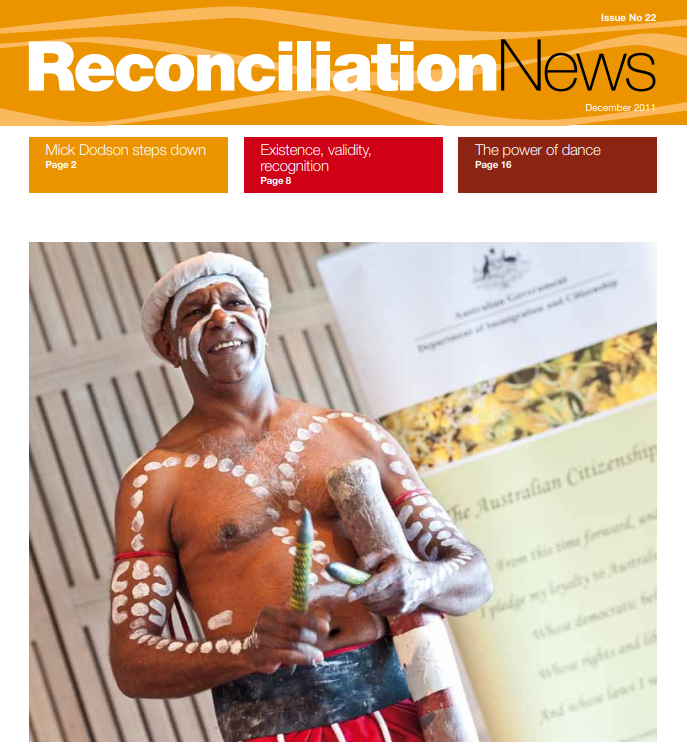 Reconciliation News December 2011 File size: 684 KB