The National Apology was a historic step forward in the process of reconciliation.
The acknowledgement of the wrong done to the Stolen Generations is an essential aspect of historical acceptance – one of the five dimensions we use to measure reconciliation.
It is important to recognise and celebrate this milestone, anniversaries like this one remind us what we have achieved so far in our nation's journey towards a just, equitable and reconciled nation.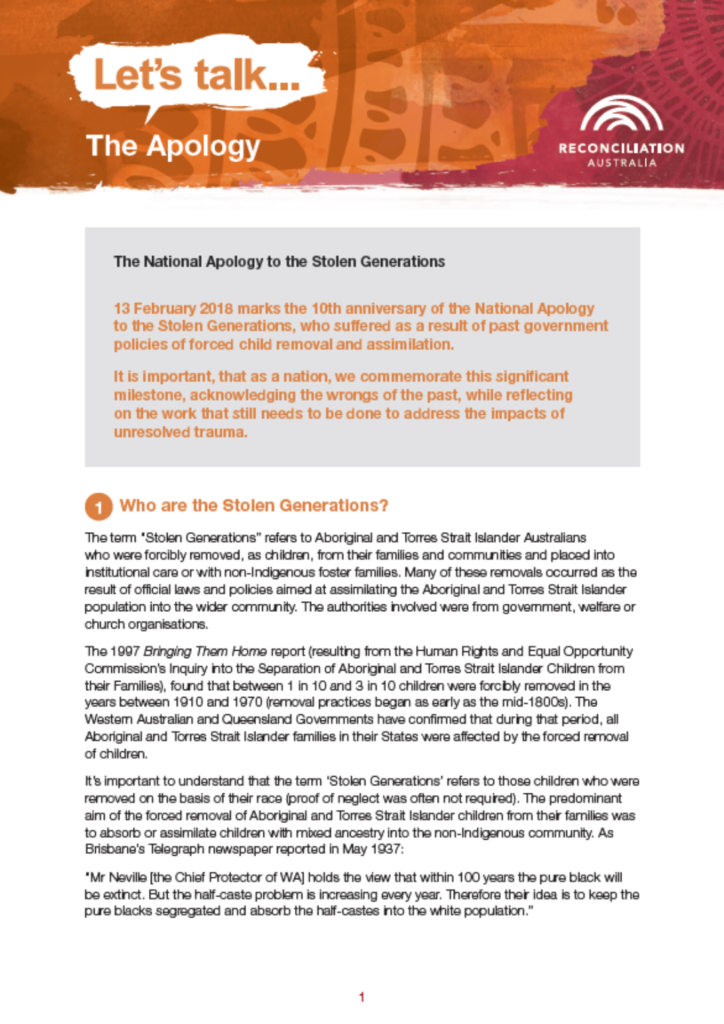 Let's Talk…Apology File Size: 850 KB