Ready to find some excellent weekend reading? In the latest issue of Reconciliation News, we review some recent releases from First Nations authors and artists.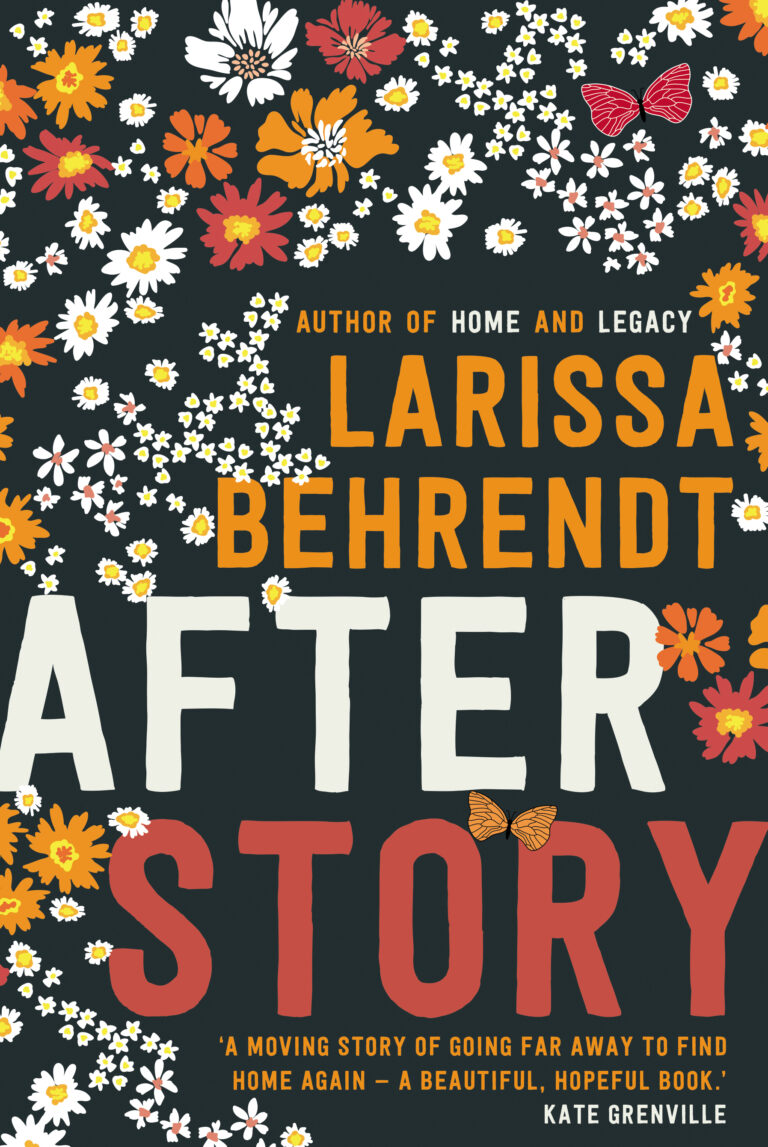 Are you a book-lover who loves books about book-lovers? How about sweeping stories centred on a mother and daughter, peppered with snippets of Austen, Woolf and Dickens? Then look no further! After Story sees Behrendt expertly delve into the mother-daughter relationship between two First Nations women, to ask questions about memory, culture and colonialism.
Jasmine and her mother Della are somewhat estranged from one another. Jasmine is a high achieving bibliophile lawyer in the city; Della still resides in the tight-knit hometown where she is
still haunted by the long ago disappearance of Jasmine's sister. Hoping to heal the relationship,
Jasmine invites Della on a trip to England to attend an organised tour on her beloved historical literary giants.
Told from alternating mother-daughter perspectives, After Story follows the two women as their travels bring everything they've left behind into sharp relief. The institutions they walk through make them question what is and isn't allowed to be memorialised in European culture, and a local sensationalised event brings a wealth of pain. Deftly manoeuvring between grief, art, colonialism and trauma, After Story is ultimately about the bonds between mother and daughter, and the power of storytelling as healing.
as the site of the common grave
he carries the face of my brother
catches the wind in infant hands
soft unmarked unscarred loving
a soul resting here with the many
born on Good Friday and gone
before the sun went down
Whisper Songs, a rousing collection of raw glimpses into the many moments that wove together to form Birch's life. Written as dedication to his late brother, Whisper Songs explores his connection to family, identity, and the land as he invites you along for this journey of reflection.
The anthology is split into three sections: Blood, Skin & Water – in each Birch asks you to examine the world along with him, this is especially clear in Skin where he begins to bridge a connection between Australia's colonial past and relationship with immigrants now.
The book is personal, extremely personal at times where Birch discusses the dark moments
in his own family history, yet, at no point does he ask the reader to shy away. Birch contrasts
his love and loss against the colonial history of violence and his own connection to Country. In
Whisper Songs the personal is also intensely political.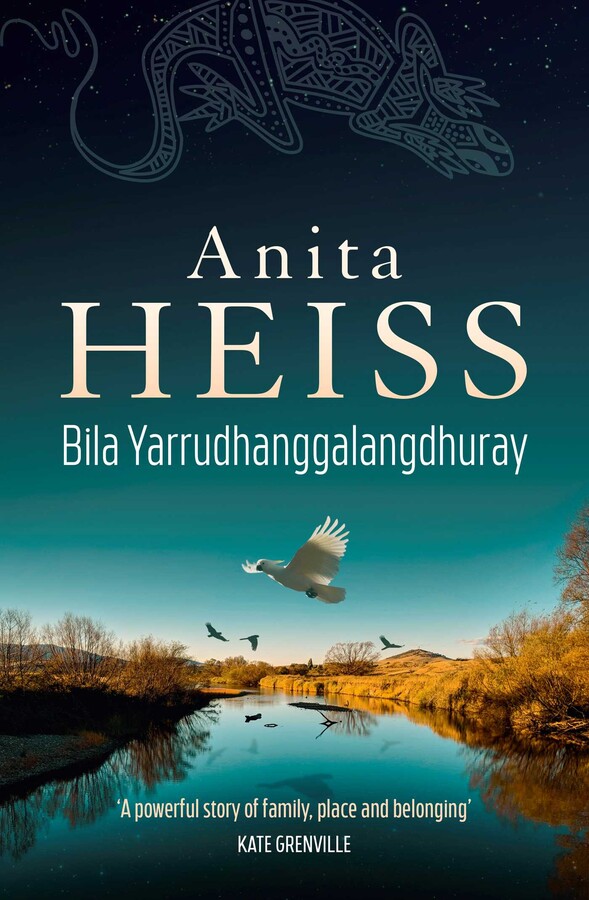 Bila Yarrudhanggalangdhuray means 'river of dreams' in the Wiradyuri language, and it is this
titular river that incites the unfolding events of Heiss' breathtaking new historical novel set in
central New South Wales. It's 1852 and only two members of the Bradley family survive when
the Marrambidya Bila (Murrumbidgee River) bursts its banks, ripping through the small town
of Gundagai. They pack up to restart their lives in a new town, bringing with them the young
protagonist, Wagadhanaay. And so begins Wagadhanaay's story as she grieves and longs for what she is forced to leave behind: her family, Country, and the river of dreams.
Despite delving into a devastating and brutal era of Australia's history, this novel is at its heart a love story. There is the fledgling romance that helps heal Wagadhanaay's wounds, but so too is it a love story told to Wiradyuri Country and to the Wiradyuri language. Heiss' passion for words is evident, and her considered weaving of Wiradyuri language through the book is a timeless and generous gift to the reader. Pick up Bila Yarrudhanggalangdhuray if you love historical fiction, or even just to bask in Heiss' perfect prose.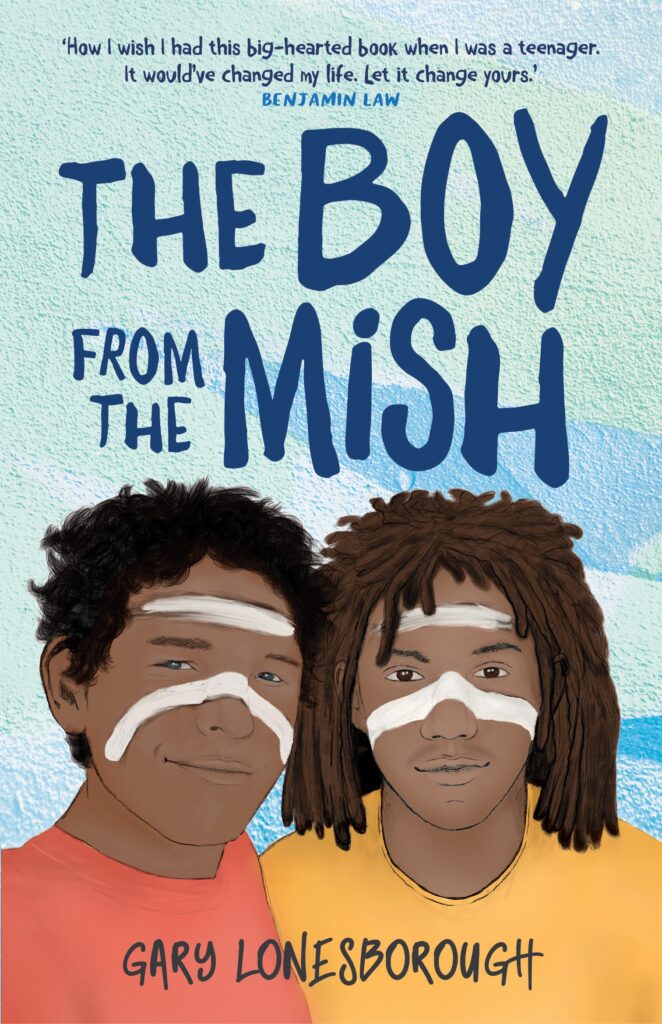 It's the Christmas holidays, and Jackson and his mates on the mish are ready for a summer of fun,
partying with their girlfriends and the white tourists that visit their sleepy beach town each year.
Also visiting is Jackson's Aunty Pam and his cousins, who have brought with them a mysterious stranger. Tomas is fresh from 'juvie' and there's something about him that unsettles Jackson. As their connection grows, Jackson struggles with the idea of losing his family, friends and community.
Written by Gary Lonesborough, a Yuin man whose experiences growing up on the Far South
Coast of NSW no doubt helped him build this rich and believable world, Jackson and Tomas'
story is a vital own voices narrative for queer and First Nations youth. Lonesborough also doesn't
shy away from showing the realities of racism and mistreatment at the hands of the police.
The Boy from the Mish is a young adult novel, but it's also an extraordinary and heart-warming
story for anyone who remembers being on the precipice of first love and self-discovery.
Find joy and hope in the beautiful story of two young Aboriginal gay men, finding themselves and each other.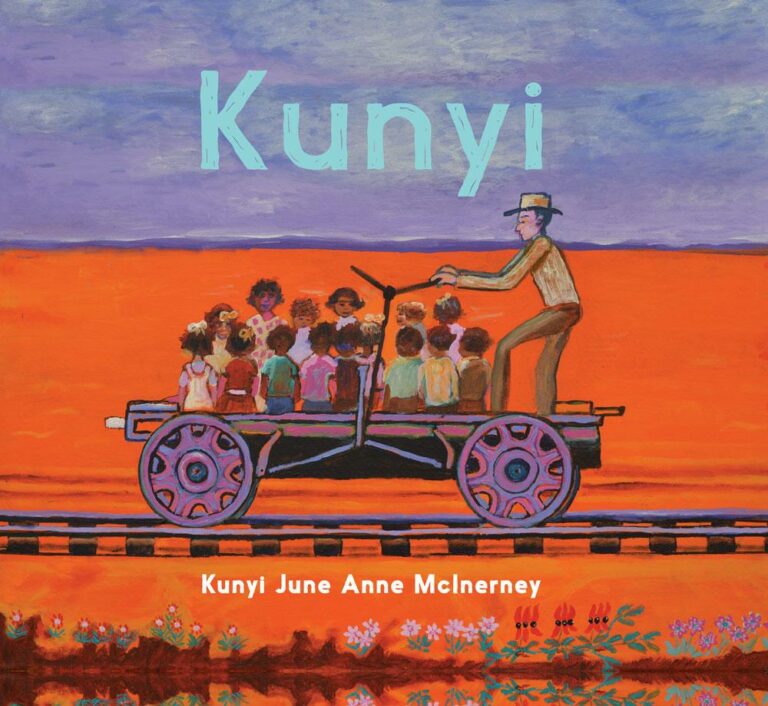 "I'm telling my story now so that our lives at the Children's Home will never be forgotten."
Kunyi recounts the experiences of Kunyi June Anne McInerney when she and three of her siblings were taken from their family in the 1950s. Alongside more than 60 vivid paintings by the author, Kunyi details life at the Oodnadatta Children's Home in South Australia where she was forced to live under the supervision of missionaries from the ages of four to nine.
Her retelling provides insight into the courage, struggles and survival of day-to-day life. Detailing
the games and toys the children would make, how they would sneak books to read while missionaries slept, and the harsh punishments handed out for the most minor of events.
Kunyi may be a children's picture book, but it is one to be read by all ages to remember the injustices faced by children like Kunyi and the ongoing resilience of members of the Stolen Generations.