With the growing popularity of bushfoods comes questions about ownership, rights, and economic benefits in an industry built on First Nations cultural knowledge.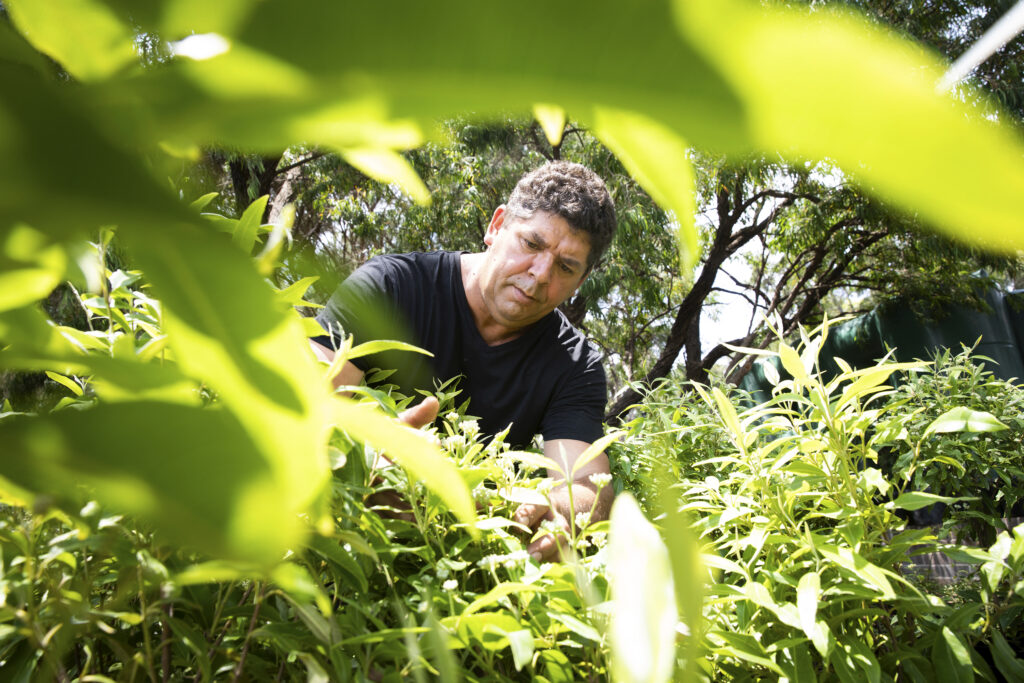 On your trip to the average Australian supermarket, you can find kangaroo next to the beef and sausages, kakadu plum hand cream in the toiletries aisle, and even lemon myrtle air freshener along with the cleaning products.
In an increasingly health-conscious public, with the rise of wellness influencers and environmental concerns, finding the next acai berry, quinoa or manuka honey has the potential to rock the food market. Especially if this product claims to be ethical.
But there's a forgotten element in this race: bushfoods are about much more than just sustenance for Aboriginal and Torres Strait Islander peoples, and they certainly aren't a novelty. They are an indivisible part of First  Nations peoples' identities, rituals and Country, and part of a priceless cultural inheritance that has been passed down for thousands of years.
But despite this legacy, research shows Aboriginal and Torres Strait Islander peoples comprise less than 15 percent of producers in this AUD $20 million a year market.
For the Aboriginal and Torres Strait Islander people and businesses in the industry, it's not just a race to find the next big thing.
It's an urgent mission to build safeguards and respect for traditional knowledge, so that Aboriginal and Torres Strait Islander people are the ones who lead and benefit in an industry built on their cultures.
More than business as usual
Peter Cooley, Bidjigal man and founder of IndigiGrow based at LaPerouse, Sydney, has a vision for the commercialisation of bushfoods for First Nations peoples.
"The potential of the market is huge," says Peter. "It's a way of increasing resources and developing intergenerational wealth and sustainability for our people and communities."
But for Peter, starting IndigiGrow was not about establishing a profitable business. As a social enterprise, it employs six full-time First Nations young people, and it works to regenerate the critically endangered native ecosystem, Eastern Suburbs Banksia Scrub.
"IndigiGrow is all about culture, opportunities and sustainability," he says.

"We started off to provide employment and cultural learning for our young people, for them to better understand our local plants and the environment, and also our strong connection to Country through these plant species."
"It's an opportunity to express sovereignty through culture and to care for Country in the way we have for millenia."
"All of funds generated through IndigiGrow go back into these young people."
"They learn traditional knowledge, as well as being equipped with a trade."
"This is not only providing opportunities and capacity-building, but it's protecting cultural knowledge. It's keeping it strong in our community, making sure it's safe for the next generation, and caring for and healing Country."
The above is an excerpt from Reconciliation News – October 2021.
Read the full article online in the latest edition of Reconciliation News. 
This edition of Reconciliation News is all about the importance of Aboriginal and Torres Strait Islander peoples' cultural empowerment, protection and rights. Download the full PDF or read the full edition online.