Talei Elu is a proud Saibai Koedal (crocodile) woman and the 2023 Young Australian of the Year for Queensland. She moved back to Seisia, a Torres Strait Islander community in Cape York, during the pandemic and saw what can be achieved when community have a say and are listened to.
We sat down with Talei to talk about her journey home and the importance of community-led solutions.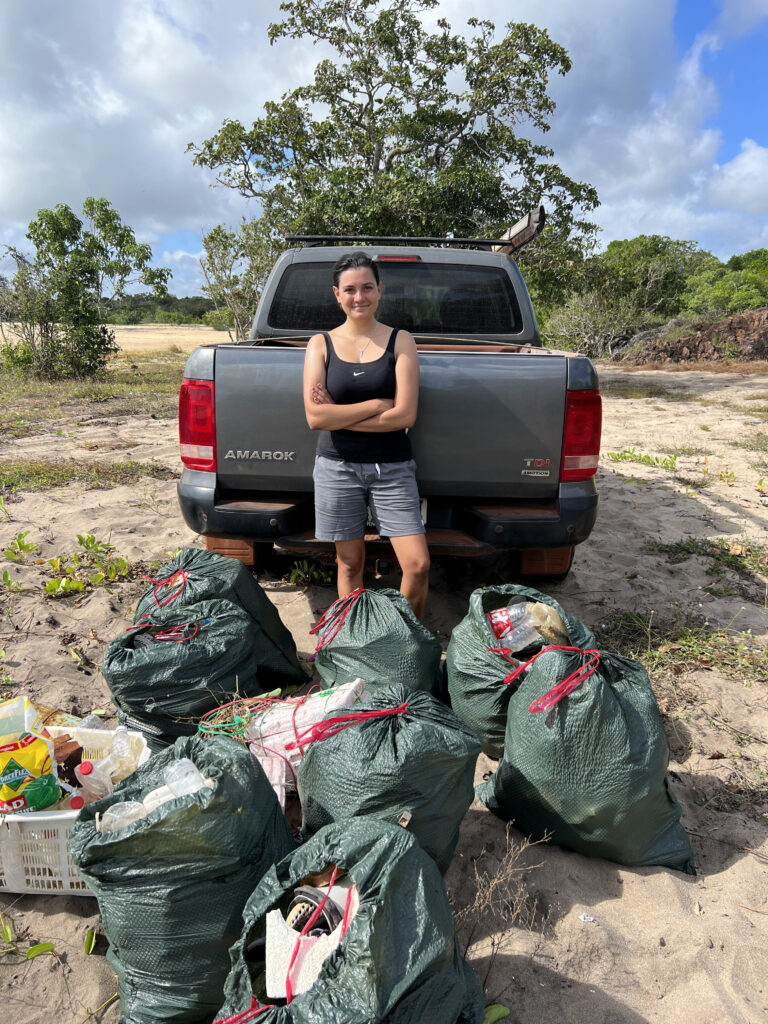 Saibai and Koedal (crocodile) woman and 2023 Queensland Young Australian of the Year, Talei Elu. Photo: supplied
You worked for the Federal Government for 6-years before moving back to Seisia. Tell us about that journey.
I lived in Canberra as a child where my dad, Joseph Elu, worked as the chairman of Indigenous Business Australia for 12 years. I was around a lot of incredible people in the public service and Indigenous affairs space and I knew I wanted to be in it, too. Eventually, I found myself working in the Minister for Indigenous Affairs' office.
But in Canberra you're so distant, making decisions about other communities and not living through the issues that impact people on the ground. It made me think about the bureaucratic systems impacting my community back home.
What turned everything around was spending three months in Seisia. We ran a community beach clean and I was amazed how many people were involved. After six years of working for the Federal Government, I'd never seen a project make a meaningful community impact.
I knew from then on that's what I wanted to focus on.
So, something as simple as a beach clean changed the trajectory of your life!
Yes, because it's not just about picking up marine debris. It's about teaching younger generations about the impact of plastic on the marine life that sustains us. We get Elders involved so kids can hear their stories, and through these interactions we keep cultural knowledge and language alive.
There's one girl here in Seisia who has done every single one of the projects I'm involved in. She's gained knowledge across media being involved with Torres News; she's helped run an event. From there, she's been involved with our Australian Electoral Commission (AEC) project and she uses her media skills to create social tiles in Creole. So what I love about community work is its opportunities for that long-term capacity building.
It is a momentous time with the upcoming referendum on Voice to Parliament to be involved with the AEC. Tell us about it.
When I moved back to Seisia I saw that only 55% of those enrolled to vote here voted in the last federal election. I got very anxious that we wouldn't be accurately represented in the outcome of the referendum – something that deeply affects us. Whether you vote yes or no to Voice to Parliament, we need to get to have a say. This is why we started the project with the AEC to tackle barriers to enrolment.
To read the full interview with Talei Elu, head to the article in the latest edition of Reconciliation News.
This edition of Reconciliation News brings you stories of success, inspiration and hope for the future, which reflects the 2023 National Reconciliation Week theme, Be a Voice for Generations.