Dr Terri Janke has been a decades-long warrior for the protection and strengthening of Aboriginal and Torres Strait Islander peoples' cultures – the Meriam/Wuthathi lawyer and advocate spoke to Reconciliation News about her work and her recently published guide to respectful working relationships, True Tracks.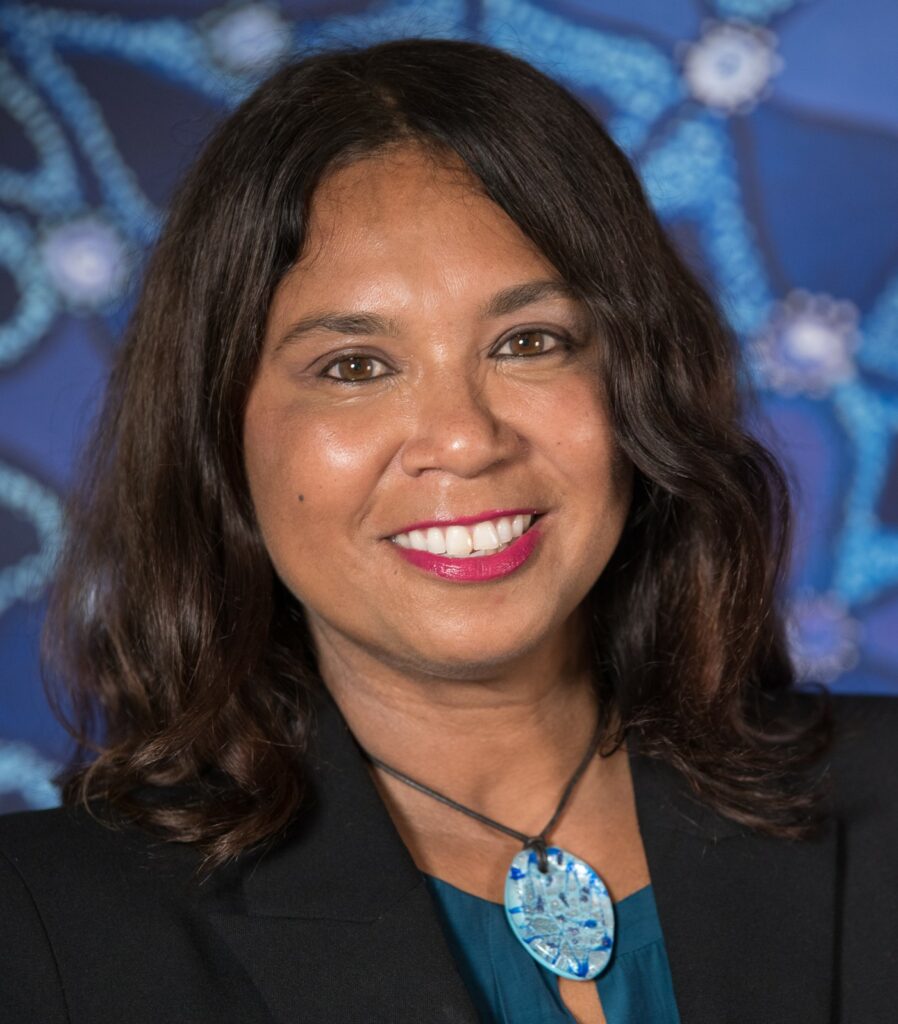 Tell
 u
s about the principles of True Tracks and why they're so timely.
The principles in True Tracks are in response to the growing interest in Indigenous cultures and the application in various areas – from art, fashion and education to business. They are in response to the misappropriation and copying, and the taking of culture without prior informed consent.
That said, I think the principles empower better collaborations in these fields, from opportunities for Indigenous artists to work with public art projects to tech applications, the principles are a pathway to empower respect.
Respectful relationships start with people seeing each other as equal and wanting to come together in a fair way that has mutual benefits. The misappropriations of culture have led to a lot of trust being lost.
It's respect, self-determination, consultation and consent, interpretation, integrity, and it's about benefit sharing. It covers continuing cultures and thinking about the future of our cultures. Bringing non-Indigenous and Indigenous people together can be challenging. The collaborative arrangements that we need for the future, and for reconciliation can be underpinned by this framework. It covers continuing cultures and thinking about the future of our cultures.
The book and the principles guide people to act respectfully, follow guidelines, work ahead of the legal requirements. Is the law still playing catch up when it comes to this area?
The law is behind in recognising Indigenous Cultural and Intellectual Property (ICIP). Intellectual property laws are designed for western knowledge systems. They are based on incentive, individual rights.
The copyright law protect works that are in material form so this excludes oral and performance-based cultures. Indigenous plant knowledge can be stolen for patents of new medicines. There is a need for free, prior-informed consent, and recognition of rights under the UN Declaration on the Rights of Indigenous Peoples.
This area is your PhD – the culmination and aggregation of your decades of work in this area. How much did it change when you adapted it to the book and who was your intended audience?
The PhD has a lot more legal analysis and theory. I changed it and added stories of clients, work that I admired, and relevant case studies. I added pieces of my life and career. All of this was not welcomed in an academic research project but I had the creative freedom to include this here. I am grateful that I had so many people who allowed me to share their stories. My team at Terri Janke and Company helped enormously.
I wrote the book so that people could move towards positive engagement. I wanted people to take on the True Tracks as practical advice. I wanted to empower First Nations people – artists, creators, educators, inventors. I also wanted it to be for non-First Nations people who were interested in collaboration and engagement but do not know how to do it. I hope that this helps good collaborations.