The 2018-2019 Annual Review outlines the activities undertaken during the period July 2018 to June 2019. With financial information and messages from the organisation's leaders, the review also includes:
The inaugural Reconciliation Action Plan conference
Reconciliation Australia's 20th year as the national expert body on reconciliation
Over 1,100 organisations of every type and size now
make up the RAP community
A comprehensive evaluation of the RAP program
A national Truth Telling Symposium igniting a conversation about the importance of truth telling
Narragunnawali increased participation by 71 per cent, to 4,455 schools and early learning services. This represents almost 17% of all schools and early learning services across the country
See the Reconciliation Australia Limited Annual Financial Report 2019.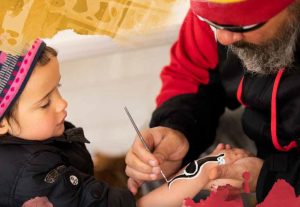 Reconciliation Australia Annual Review 2018-2019
File size: 3 MB